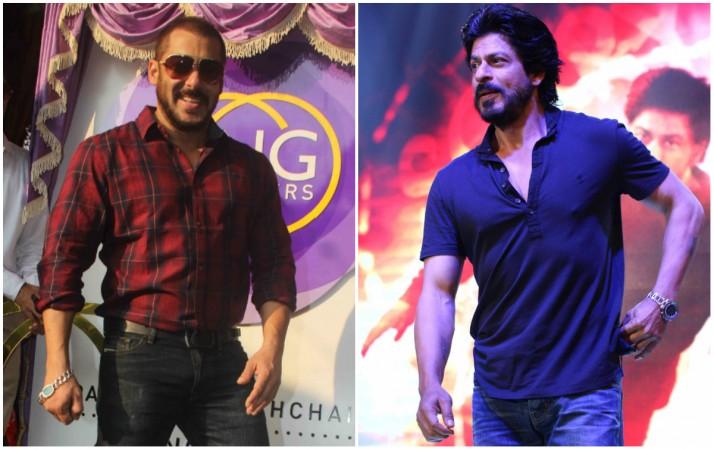 Shah Rukh Khan and Salman Khan's newfound camaraderie is being loved by their fans. From making impromptu cycle trips around the city to being part of family get-togethers, the superstars are way past the cold vibes they once shared.
However, this new, warm friendship is not being liked by a star, DNA reported. This actor believes that their rapport is fake and just another way to get people to watch their films. Salman sharing the first look of Shah Rukh's next with Imtiaz Ali was just another strategy.
"This is a strategy. The two Khans have always been close to each other and have now decided to join hands and take each other's help in promoting their films. They both have die-hard fans and want to share their fan base, and by doing this they're ensuring to stay in the game for a longer time," the daily quoted the anonymous actor as saying.
If he (the mysterious actor) is bothered by a little friendly gesture shown by the stars, what could his reaction possibly be if he was told Salman and SRK were coming together professionally? They aren't doing a film, but rumour has it that they have been approached to host Star Screen Awards 2016.
Apparently, the organisers of the award show didn't think the senior actors would agree to be a part of it. But they instantly accepted the offer.
"The organisers went with a lot of trepidation, but to their shock, both the actors agreed to share the podium. There have been several interesting segments that have been lined up. Shah Rukh is known for his wit and Salman for his humour. Together, they will keep the audience thoroughly entertained," an insider informed Mid-Day.