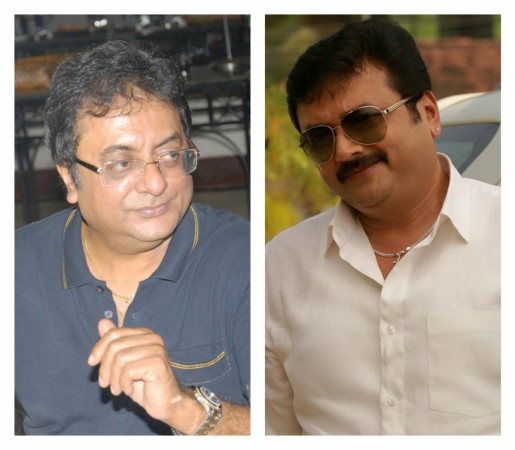 Malayalam-Tamil actor Jayaram has reportedly filed a complaint against actor and filmmaker Prathap Pothen with the Association of Malayalam Movie Artists (AMMA) for insulting him and his son Kalidas on Facebook.
Jayaram has said that he does not wish to proceed with the matter legally and wants to resolve the issue with the help of the Association, as he feels Pratap Pothen's comments have created misunderstanding among his fans and the audience.
In response to Jayaram's complaint, AMMA has asked actor Nedumudi Venu, who is a close friend of Pratap Pothen, to resolve the issue and that AMMA will take further steps after initial discussions with both the actors.
Pratap Pothen is yet to comment on the latest development on the issue.
The ace filmmaker and actor had stirred a controversy in film circles when he called Jayaram an "uncultured guy" without mentioning his name but giving enough clues to the audience that he was hinting at the Malayalam film star.
After hours of posting his comments against Jayaram, Pratap Pothen later clarified why he had to make a comment against the actor.
Pothen said he wanted to cast Jayaram's son Kalidas in a Malayalam movie. The producers of the movie told Pothen about Kalidas and later, the star asked him to give a call. Jayaram later said he will talk to his son about the project as he was happy with the producers.
Since there was no reply from Jayaram, Pothen called him back after three days and was taken aback by the way Jayaram responded.
"I waited two days and since this was going to be the second one I do in Malayalam, I was patient. I called him after three days at which he said you know my son is busy till next year October. So i asked him whether he wants to hear the story, he said no he does not want to work with old directors," wrote Pratap Pothen on his Facebook page.