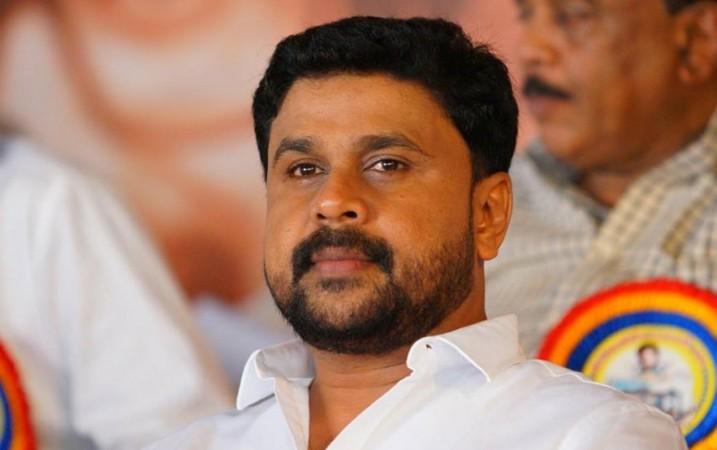 Malayalam actor Dileep has turned out to be a good Samaritan for a young Kerala man settled in Dubai. Jaseer, 23, who works as a delivery boy in Gulf Light Cafeteria in Al Qusais for the past four years, had met with an accident at 1 am on Wednesday, Feb. 10, while he was coming back to his workplace after delivering food to a customer.
Dileep, who was passing through that way at that time, rescued the man, and Jaseer expressed his gratefulness to the actor for saving his life. The incident came to light through Asianet Radio "Big Fun" show hosted by Niyas.
"By around 1 am, a black car hit me and I was stuck under the bike as I couldn't move at all. Many vehicles passed by, but nobody helped me. I was crying, that's when a White Land Cruiser arrived at the spot. Two men came out of the vehicle and helped me to get up. I saw Naseer, who is a regular customer of our shop and I saw actor Dileep sir with him," Jaseer said.
When actor Dileep asked about his pain, Jaseer said he couldn't believe his eyes as he felt it like a dream. "I couldn't tell anything looking at his face. He arranged an ambulance and was with me till the hospital staff arrived," he added.
The show's host also contacted Dileep enquiring about the incident and the actor said: "I was coming with my friend Naseer when we saw a young man who met with an accident. We helped him and after seeing me, he was shocked. Even in his pain, he recognised me. We informed the ambulance and was with him for some time."
Dileep also enquired about Jaseer's health condition and added that he is happy to have helped the young man save his life. The show's audio shared on the Facebook page Asianetradiome has been listened by more than one lakh social media users within four hours of its release.
Dileep is currently in Dubai for the shooting of his upcoming flick "King Liar," which marks the comeback of director duo Siddique and Lal. "Premam" fame Madonna Sebastian plays opposite the popular actor in the film, which also has Asha Sarath, Joy Mathew and Lal in significant roles. The comedy entertainer is scheduled to hit the screens this summer.
Listen to Big Fun show below: