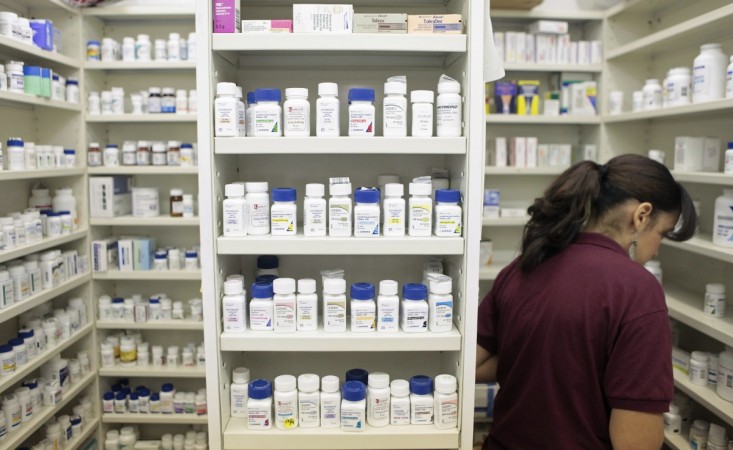 The United States-based not-for-profit group, Initiative for Medicines, Access & Knowledge (I-MAK) and the human rights group, Delhi Network of Positive People (DNP+), have together filed a writ in the Delhi High Court to challenge the Indian government's recent decision of granting patent to a costly hepatitis C drug. The drug, called sofosbuvir, is one of the costliest medicines in the world, priced at $1,000 per pill in the U.S. by its manufacturer Gilead.
The Indian government's decision is being seen as a reverse step in its stance, which could potentially block the access of the crucial medicine to at least 50 million patients in developing countries.
The activist and patient groups, which have challenged the government order, claimed that the Indian Patent Office's (IPO) decision was a flawed one and that Gilead's drug was not exclusive and hence did not deserve to be granted a patent.
I-MAK and DNP+ have filed the challenge on the grounds that the IPO's latest decision is contrary to public interest, fails to assess the full scientific and legal evidence presented, and ignores key Indian patent law and judicial precedents.
"The facts of the case are undeniable. Sofosbuvir, the base compound in Gilead's hepatitis C drugs, was developed with previously published techniques that have been used repeatedly in other antiviral drugs," Tahir Amin, the co-director of I-MAK, said in an official statement.
He added that despite the growing pressure on India's patent office from the U.S. trade regime and from Gilead's manipulative licensing deals, he is confident of winning in the court and ensuring the Indian patent system stays accountable to the integrity of the law and to public health.
Gilead, meanwhile, has defended its patent grant by saying that it has entered into voluntary licensing agreement with the Indian generic companies as a result of which the drug will not be charged at high prices in the country. The generic versions of the drug are available at $335 for a 12-week course in India.
The activist groups, however, criticised these deals by saying that such agreements only serve the pharma companies and not the public.
"The health and well-being of millions in India, and around the globe, depends on the rejection of unmerited patents, which create barriers to treatment and block access to life-saving drugs," Loon Gangte of the Delhi Network of Positive People said.
The U.S. Food and Drug Administration (USFDA) had in January announced a priority review of Gilead's drug and assigned it the designation of a breakthrough therapy, which is granted to investigational medicines that may offer major advances in treatment over existing options.
The hepatitis C virus, which is called a "viral time bomb," affects about 150 million people globally. This month, the U.S. Centers for Disease Control and Prevention released new data which found that hepatitis C kills more Americans than any other infectious disease.