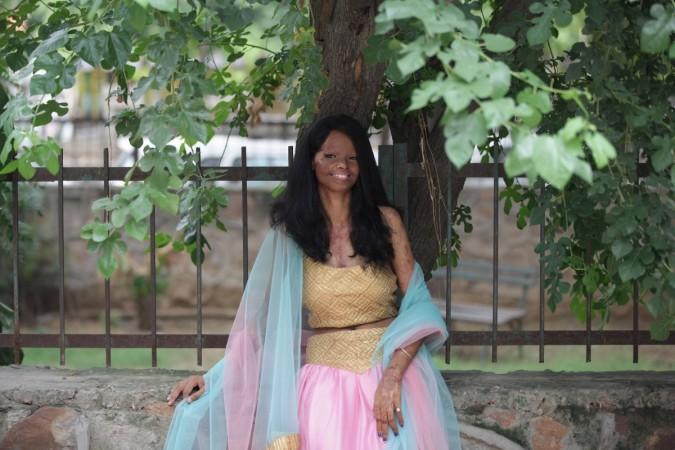 Acid Attack survivor Laxmi ran short of words when she met superstar Mammootty for the first time and thanked him for sponsoring her treatment to get her face back to normal.
Laxmi met Mammootty at the shooting location in Palakkad on Thursday and both shared quality time before parting.
Laxmi, a Delhi-based activist faced acid attack 10 years ago, when she was just 15. Her neighbour, who was twice her age, attacked her for rejecting his marriage proposal.
She is currently pioneering an NGO, named Stop Acid Attack (SAA), in Delhi. She aims to track acid attack cases and compile the data to get the actual situation of survivors and act as a bridge between them and the society.
Laxmi was conferred with International Women of Courage Awards this year, which was given to her by the US first lady, Michelle Obama, in Washington DC.
Mammootty had spotted Laxmi when she appeared in Aamir Khan's much-acclaimed television show "Satyamev Jayate" and soon discussed about this with Dr Jyothish of Padanjali Ayurvedic Skin Treatment Centre, which is chaired by the actor himself. The actor received a positive response from the doctors and that is when the superstar decided to support the treatment of Laxmi.
Mammootty spoke to Oscar Winner Sound Engineer Resul Pookutty about this and he soon contacted Aamir Khan, the host of the show "Satyamav Jayate", after which they decided to go ahead with reconstructive treatment for Laxmi's skin.
Laxmi had arrived in Kerala for her treatment on 29 November and has completed the first stage of treatment, which will continue for a few more months.
When Laxmi met the actor at the shooting location, it was dream come true for her and Mammootty appreciated her crusade against acid attacks.
Mammootty is well known for his humanitarian efforts and has often led various social drives including the Kerala government's "Addicted to Life" and his own "My Tree Challenge" campaigns.