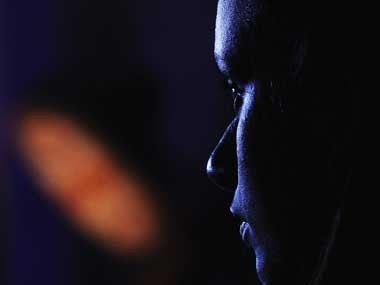 In a horrific incident on Thursday, a young woman suffered serious injuries and was left partially blind when an unknown man threw acid on her, at railway station in Mumbai.
Preeti Rathi, a 23-year-old nursing graduate from Delhi, was making her way to the main terminal in Bandra station when her attacker threw sulphuric acid on her face and neck.
She was accompanied by her father Amar Singh Rathi, uncle Vinod Kumar Dahia, and his wife Sunita Dahia when the incident happened.
"The man had covered his face and rushed at us from the front. He was carrying a plastic bottle and threw its contents at us. Most of it hit Preeti, even entering her mouth, and she began to bleed. A little fell on my hands. We fell to the ground while the attacker ran away and disappeared into the crowd," recalled Amarsingh, Preeti's father.
The attacker fled the scene and has not been traced yet.
Preeti's father Amar Singh Rathi, uncle Vinod Kumar Dahia, and his wife Sunita Dahia were accompanying her from Delhi when the incident happened.
She was rushed to Byculla's Masina Hospital in a private car.
"The victim has suffered severe internal burns due to inhalation and consumption of acid and has been put on ventilator. She has completely lost vision in her right eye, but her left eye appears to be all right. She remains critical," Dr R B Dastur of Masina Hospital informed Indian Express.
Since the girl accidentally swallowed the acid severe injuries were caused to her windpipe and foodpipe. Doctors have conducted a tracheotomy to help her breathe by making a small opening through her neck into the trachea, reported DNA.
Preeti's relatives hinted that the attacker might have travelled in the same train with the family.
"The accused possibly boarded the train at Navsari. Sunita Singh told us that she first saw him at the Navsari railway station with a bottle in his hand. She then spotted him on the platform of three other stations. It appears that he picked his chance after the train reached Mumbai," said Deputy commissioner of police B Shirsat, reported Indian Express.
"At 5:30 am, I walked to the door to get some fresh air when I saw him standing near the bathroom. He appeared to be 20-22 years old," said Vinod Kumar Dahia, Preeti's uncle.
The GRP has drawn a sketch of the attacker based on inputs provided by Dahia. The passenger lists are also being scanned.
Police have registered a case under sections 307 (attempt to murder) and 326 (voluntarily causing grievous hurt by dangerous weapons or means) of Indian Penal Code, at the Bandra GRP police station.