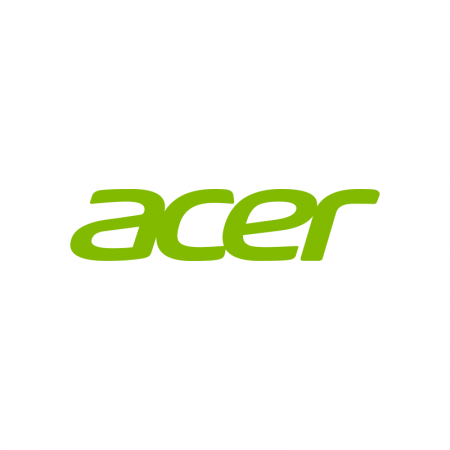 Acer is one of the renowned PC brands around the world and holds a prominent place in India as well. Acer is fighting the odds in flourishing its PC business by breaking the barriers between technology and the masses.
The company completed 40 years in the PC business and has seen all shades of life through its journey. International Business Times, India, decided to chat with Acer India's senior director and consumer business head, Chandrahas Panigrahi, discussing the company's future plans and past experiences.
Panigrahi is responsible for overall P&L, sales and marketing across multiple categories in South Asia. Under his leadership, Acer became a full service entertainment brand, monitoring market Intelligence and formulating implementing important policies and strong associations with its channel partners and customers to increase its brand presence across the length and breadth of the country.
Below are the edited excerpts from our interview with Panigrahi.
IBTimes: Acer has completed 40 years in PC business and if you have to look back and change something, what would it be?
Panigrahi: A young company assembling computers under the brand name Multitech (known to the world today as Acer), embarked on a mission to make technology more accessible to people and cut to 2016, Acer is the world's fourth largest PC vendor. Acer's 40-year-old business journey has established a strong foundation that constantly delivers awe-inspiring innovation. The customer-centric approach of the company has successfully created a strong brand name, expanded its strategic and geographic footprint, and has revealed in a culture of delivering the freshest, most affordable technology to enterprises and consumers worldwide.
The company has done so much in the last 4 decades that it wouldn't be right, if I say I'd like to change something. Acer has always been a technology vendor that has been ahead of the curve and has moved beyond just being a computing-only brand. Its brand philosophy of 'Breaking barriers between people and technology' and its strategy of 'progressive design' is constantly bringing to life bleeding edge engineering and design powered by R&D that resonates with changing consumer behaviours. Acer's relentless pursuit for design excellence across the entire product spectrum and the overall user experience, gives the brand an upper hand when compared to its competitors. We will always strive for providing the best of hardware + software combo to our customers which makes us very different from the beginning.
IBT: What do you take away from Acer's journey so far?
Panigrahi: In the last few month of my association with Acer, I have noticed how aggressively the company works towards the fulfilment of all the possible technology demands by its customers. Acer is committed to deliver products that are tailored to fit the consumer needs and as a company, we strive to be closer to the customer in the best possible way. We have constantly expanded our service delivery centres in such small towns which would help the customers get the service done at a reasonably close proximity to their place.
IBT: The world of technology is advancing on many levels, and Acer is already exploring opportunities under virtual reality. What are the company's plans for future in areas such as VR, AR and Internet of Things?
Panigrahi: VR and AR are various parts of an entertainment ecosystem. As it happens, anything new that comes into the industry needs those inflection points to become more and more accessible to consumer.
Acer's core philosophy is to break the barriers between technology and the masses. As the movie and the rest of the entertainment industry start colliding with each other, you will see the economies of scale coming down together whether it's on content or devices. This will take time. We have long term plans on VR. We are one of the early adopters of the industry and are creating a complete ecosystem for VR.
As a part of the broad strategy, we have a plan chartered out for niche segments into IoT. In India, we have seen some of the ecosystem partners reaching out to us. As of now we are evaluating them and intend to take this forward in India.
In the next 10 years, this industry will be all about content, hardware, services and software all packaged into one. That's where our strategy of being there in IoT comes in very handy.
IBT: What are your marketing strategies in the PC area for the future?
Panigrahi: Acer has put in place a robust channel strategy to accelerate growth. Acer is strengthening its partnership as well as customer outreach program with intensive engagement programmes. It has forged strong partnerships with all the large format retail stores, with an aim to increase Acer's brand presence in tier II and III locations. Acer has a robust distribution network comprising Acer Lounge, Acer Malls and Acer Points, and is planning to expand it even further. To keep pace with the dramatic changes in the IT landscape, Acer has been investing significantly in training, in-store merchandising with apt showcase/display of new high end models, sales enablement, schemes and easy finance options. Recently we signed Bollywood actress Anushka Sharma as our brand ambassador. She will feature in the brand's upcoming campaigns - both offline and online for the brand.
Aligning with Government initiatives

Acer strengthened its commitment to 'Make in India' and 'Digital India'. We announced plans to make India the manufacturing hub for Southeast Asia. Recently, the company went on to announce the plans to manufacture smartphones at its Pondicherry facility.
Focus on Gaming

Lately, gaming has been a huge focus area for the technology industry. Acer is reinventing productivity with the help of technology by launching a new range of Predator series gaming devices in India. The new series machines include two new laptops, a curved gaming monitor, two gaming desktops and a gaming-centric projector offering intuitive gaming controls.
Foray into multiple sectors

Going forward, Acer looks at problems as opportunities to better understand the ever-changing needs of the end users, and also ensure that real people use their products to navigate and create their world. During the initial stages, Acer would be focusing on market segments such as transportation, education, medical and government with applications for e-Ticketing, academic systems, healthcare systems and e-Government solutions. The company also plans to raise a strong stake in virtualization systems. Further, solutions for telecommunications and IoT management are bound to follow.
IBT: Has Acer's PC business taken a hit due to the ailing demand for computers and laptops as compared to the growing demand for smartphones and mobile devices?
Panigrahi: Technology is an ever evolving phenomena. At Acer, we are thinking beyond how new PC form factors like hybrids and convertibles can alone add to the growth. While we are also focusing on profit from the old technology, we are adapting to the new technology and understanding what the customers want through intelligent aggregation of content.
IBT: How were your annual revenue/ profits last year?
Panigrahi: 2015, was a year of great success, we came up with some marquee launches including smartphones, All-in-One's, convertibles focused on productivity segment – both on latest Windows and Intel platform. We entered into the gaming segment by introducing V Nitro, Predator laptop, desktop and gaming monitor in India which gave us more visibility and popularity among our core consumer group. In fact we grew faster than industry growth.
IBT: What are your targets in terms of revenue and sales for the current year?
Panigrahi: Maintain momentum and build on the core strengths on back of a successful year we are continuing our efforts to bring something innovative to our customers. Acer has been always been a technology player that has introduced world to newer technology and continuing the same, we unveiled the World's thinnest laptop Acer Swift 7 and Acer Predator 21 X, a stunning curved screen 21" gaming laptop at IFA 2016. Offering best products and services is our key focus and we believe this will help us achieve our targets.
IBT: What is Acer's market share in India's PC business and where does it stand among rivals such as Apple?
Panigrahi: Over the next couple of years, Acer targets 20% market share in the country. While mature markets have started growing "sideways," markets like India hold the "maximum" potential for Acer. We will be expanding our retail presence to Tier III and Tier IV cities through exclusive stores and Acer mall. This stores will help us educate people about newer technology and help them make better purchase decisions.
To be honest, we don't believe in comparison with any other brands because we consider that each and every brand is unique in its own way and each brand have their own strategies and own target group. We believe in bringing in products that are tailored to fit every consumer. We have products offering right from Rs. 14,999 to Rs. 1,79,000. Basis our observation we have noticed that every consumer has their own requirements and needs, and with this we will continue to customise our products and services in terms - technology and value for money.
IBT: What are Acer's strongest suits that have kept it going for four decades?
Panigrahi: Acer evolved from a manufacturing powerhouse to a globally-recognised computer brand, providing world-class IT products and services. Acer's unique Channel Business Model enabled the company to achieve sustainable worldwide growth. The model offers flexibility to adapt to changing global IT market trends, involves collaborating with the industry's top-tier partners and suppliers, while minimising operating expense and enhancing profitability.
Acer's consistent growth journey is propelled by its long term strategy of investing significantly in research, innovation and marketing. Acer was one of the first few companies to realise the importance of transforming itself into a technology first business. The basic premise of the company is to create meaningful innovations – beyond mere creation of new technologies and solutions – that enable enterprises to do more, do better and do fast in a simple but powerful manner.
Over the years, Acer has traversed numerous, diverse horizons. Take sports for instance. The company has established several successful and path breaking technology partnerships with some of the biggest sporting events and teams. Credit goes to Acer for introducing the world's first PC based management system for a major international sporting event i.e. 13th Asian Games in 1998. Apart from this, Acer partnered with Worldwide Olympic to keep athletes connected with their friends and family at the London 2012 Olympic Games with the creation of entire tech infrastructure and also partnered with Scudery Ferrari formula as a technology partner.