Rating
The Accidental Prime Minister
Biopics are often tricky to pull off, and when it is a real-life political drama on someone like former Prime Minister Dr. Manmohan Singh, the job gets trickier. However, the makers of The Accidental Prime Minister managed to come up with a movie that is overall entertaining to watch, but might also appear as propaganda stuff to many.
The film is based on a memoir written by Sanjaya Baru by the same title. A former editor of many top publications, Sanjaya Baru served as media adviser to Prime Minister Manmohan Singh during his first term.
STORYLINE
Indian Congress Party wins 2004 elections, and Sonia Gandhi (Suzanne Bernert) decides to put Dr. Manmohan Singh (Anupam Kher) in the Prime Minister's chair.
While Singh has all the good intentions to serve selflessly for the nation, he keeps facing hurdles from his own party high command and Left allies. His only support system is his media advisor, Sanjaya Baru (Akshaye Khanna).
While the party leaves no stone unturned to push Singh down, the latter continues to fight it out with dignity and help from Baru. However, ultimately things turn unpleasant between Singh and Baru. To know why, you have to watch the movie.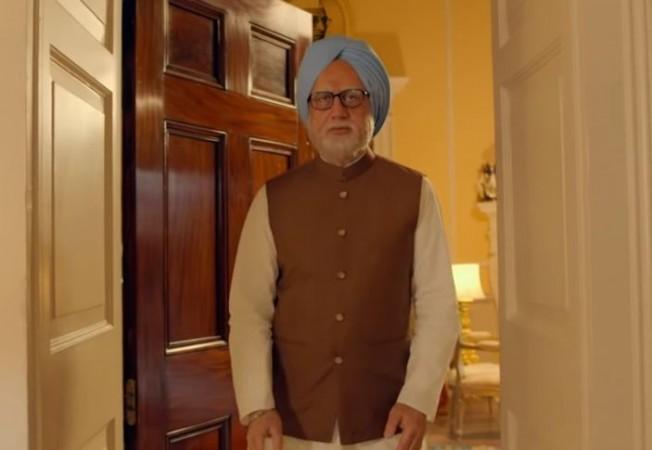 PERFORMANCES
Anupam Kher as Manmohan Singh is highly convincing. The veteran actor incorporated the politician's body language and his voice almost to perfection. Acting-wise Kher does not need to prove himself anymore, but his performance in The Accidental Prime Minister adds another feather to his hat.

Akshay Khanna as Sanjaya Baru is the heart of the movie. He narrates the complete story in a way that is engaging and entertaining. Suzanne Bernert as Sonia Gandhi has considerable amount of screen presence, and she does her part very well too. Her looks and way of speaking goes in sync with that of the actual Congress leader.

Aahana Kumra as Priyanka Gandhi and Arjun Mathur as Rahul Gandhi does not have much screen presence, but again they look convincing too. Vipin Sharma as Ahmed Patel is shown as the bad man, who represents Sonia Gandhi in her not-so-virtuous plans.

POSITIVES
The Accidental Prime Minister is blessed with some fine performances, and an engaging narration. Character resemblance of the actors is exceptionally good. The movie has been kept short and crisp.

NEGATIVES
While the first half is fast-paced, the second half gets sluggish at some points. One may find the film to be highly propaganda in nature, and may consider it to be lacking neutrality or balance.

VERDICT
Overall, The Accidental Prime Minister is a good entertaining film to watch with some fine performances. Although one may find it to be a propaganda film, this one deserves to be watched for the interesting chemistry shown between main actors.