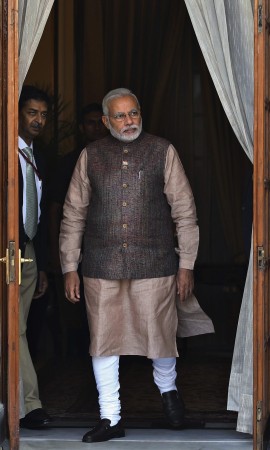 It has been only three months since the Bharatiya Janata Party was voted into power at the Centre led by Prime Minister Narendra Modi who promised 'Acche Din' to the country, but it is already seeing immense turmoil within the party and in its alliances, as the Haryana Janhit Congress called off ties with the party on Thursday.
The Haryana Janhit Congress led by Kuldeep Bishnoi, a BJP ally for three years now, seemed to have developed 'trust' issues, and the announcement of backing out from the alliance comes just a few months before assembly elections are due in Haryana.
"Betrayal is in the nature of BJP. We tried our level best to keep the alliance working. They (BJP) are not ready to stick to agreed alliance principles. So we have taken a decision," Bishnoi was quoted saying by The Press Trust of India.
There were strong differences between the two allies on seat-sharing for the Assembly polls, and BJP reportedly refused Bishnoi's demands for 45 of the 90 seats and being declared the Chief Ministerial candidate of the alliance.
The Haryana party became the first ally to part ways with the BJP since it took charge at the Centre under Modi.
The BJP hit back at Bishnoi saying it would contest all 90 seats on its own.
The loss of an ally is likely to hit BJP hard as it is still reeling under the major controversy over Rajnath Singh's son, which points to a political divide right at the top of the party.