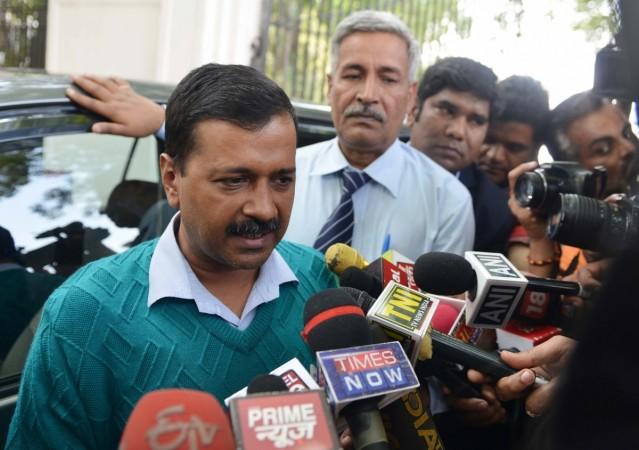 The Anti-Corruption Branch (ACB), on Friday, informed the Delhi court that it has lodged three separate FIRs based on a criminal complaint filed against Chief Minister Arvind Kejriwal and others in an alleged PWD scam.
The court was hearing a complaint filed by Rahul Sharma, founder of Roads Anti-Corruption Organisation (RACO) seeking direction to police to lodge an FIR against Kejriwal, his brother-in-law Surender Bansal, proprietor of a construction firm, and a public servant for alleged irregularities in the grant of contracts for roads and sewer lines in Delhi.
According to the report, the enquiry into allegations of irregularities in granting contracts for constructing roads and sewer lines was under progress and had sought time to conclude. Delhi Police's Economic Offence Wing (EOW) filed the report before Metropolitan Magistrate Abhilash Malhotra and was scheduled for hearing on March 8.
However, the court was informed that three FIRs were registered by ACB on its own on May 8. Metropolitan Magistrate has directed the Assistant Commissioner of ACB to assess the threat perception on the complainant Rahul Sharma once again after he informed the court that two unknown bikers recently fired gunshots at him.
The court said that the FIR in relation to the recent attack shows that there were some serious threats to the security of the complainant. So ACB was directed to file a status report on June 8 in this regard.