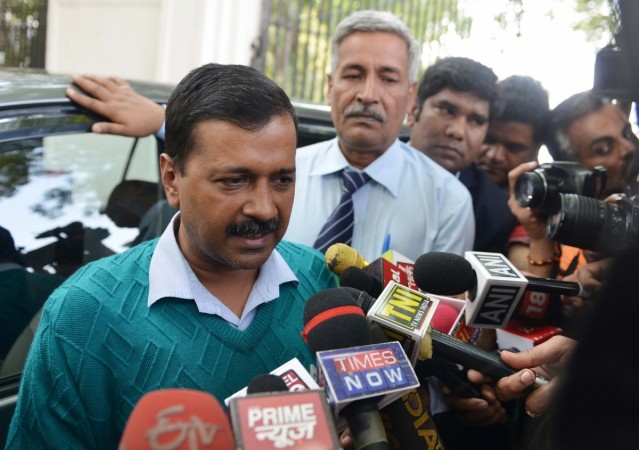 Trouble seems to be mounting for the Aam Aadmi Party (AAP) with the Anti-Corruption Bureau (ACB) registering three First Information Reports (FIR) in connection with the alleged PWD scam on Tuesday. Delhi Chief Minister Arvind Kejriwal, his brother-in-law and a government official have been accused in the case.
This comes just days after suspended AAP minister Kapil Mishra made shocking allegations against Kejriwal, accusing him of taking Rs. 2 crore from Delhi minister Satyendra Jain. He also alleged that Jain has settled land deals worth Rs. 50 crore for "Arvind Kejriwal's relatives."
When he asked the Delhi CM about the money he took from Jain, Kejriwal said a lot of things "happen" in politics that "cannot be explained," he further alleged. Mishra also went to the Anti-Corruption Bureau and the CBI to submit evidence to support his claims.
The Income Tax (I-T) Department has already initiated a probe against the party and issued a show-cause notice. The party has been told to reply to the show-cause notice by May 16.
I-T officials also said that they found discrepancies in the funding details provided by AAP, CNN-News18 reported. The money mentioned on the website of the party did not match with those submitted to the I-T Department.
Delhi Police had filed a criminal complaint against Kejriwal, his brother-in-law and a government official in connection with the scam over alleged irregularities in the grant of contracts for roads and sewer lines in the national capital. It had later transferred the case to the ACB.