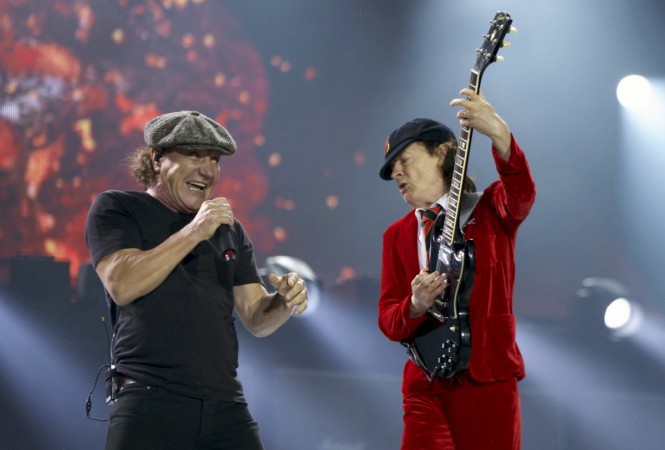 Australian hard rock legends AC/DC are currently on their extended "Rock or Bust" tour, and Axl Rose has fit comfortably into the shoes of ex-vocalist Brian Johnson after he to quit performing live earlier this year due to loss of hearing.
But now, the situation in the AC/DC stable has taken an interesting turn. With the help of Stephen Ambrose, a hearing-aid specialist, and his new in-ear monitor with ADEL Technology, Johnson hopes to perform live again.
"It just totally works and you can't argue with that. I was really moved and amazed to be able to hear music again like I haven't heard for several years now. I can't wait for it to be miniaturised so I can use it in every situation from normal communication, going out to noisy restaurants, to performing live music on stage," said Johnson in a statement.
Johnson joined AC/DC as their frontman in 1980, and has been instrumental since then in gathering the band their legendary status. Johnson's piercing vocals helped AC/DC establish the sound they are so well known for. Songs such as "Back In Black" and "Thunderstruck" remain fan favourites even today.
So, the possibility of a Brian Johnson comeback will be welcomed with open arms by loyal AC/DC fans. But what does that mean for Axl Rose? We will have to wait and watch, won't we?
Till then, let's reminisce AC/DC's glory days with "Back in Black."