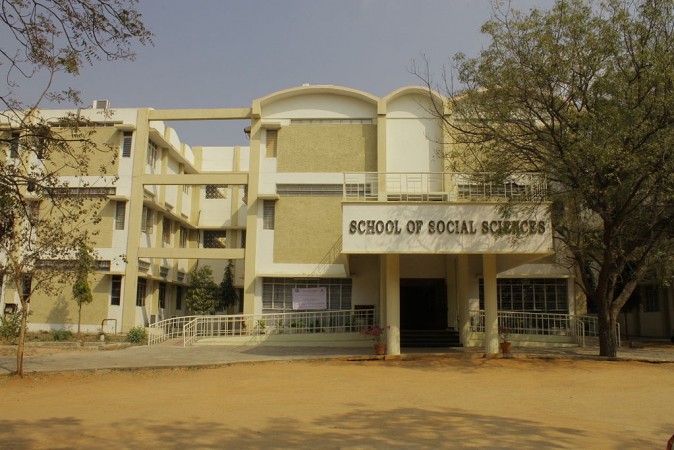 A Sikh MPhil student at the University of Hyderabad (UoH) was allegedly beaten up "twice" by Akhil Bharatiya Vidyarthi Parishad (ABVP) members on Saturday after they mistook him for a former Kashmiri student. The matter came to light only after complaints and counter complaints were lodged with the police.
Amol Singh, 25, was allegedly beaten up by 25 ABVP members when he was returning to his hostel after attending a protest over police atrocities in Kashmir. The ABVP members, Singh said, mistook him for Bilal, a former PhD scholar at the university, who was vocal about Kashmir.
Prominent women's activist and spokesperson of the Communist Party of India (CPI), Kavita Krishnan also said that Singh was attacked twice by the ABVP.
"Amol Singh, a student of University of Hyderabad was beaten up twice by ABVP for "looking like" a Kashmiri! He was not spared in hospital too!" she shared on her Facebook page.
The ABVP members reportedly came looking for Bilal after the protest. Bilal, however, had already returned to Kashmir two months ago after finishing his education.
The security guards at the university witnessed the incident, but did not intervene, sources said.
Amol was taken to the hospital for treatment of his injuries. He was again attacked by a group of ABVP members at the hospital.
Over 30 members of ABVP were booked under sections 324 (voluntarily causing hurt by dangerous weapons or means), 341 (wrongful restraint) and 506 (criminal intimidation) of the Indian Penal Code after Singh complained against them for attacking him "brutally" on Saturday evening, a senior police officer told Press Trust of India today.
ABVP activist Susheel Kumar filed a counter case against Amol under Section 323 (voluntarily causing hurt) and other relevant sections of IPC at Miyapur police station.
A clash had broken out between two group of students on Saturday, July 16. Kumar alleged that separatist slogans were raised during the clashes.
The UoH is investigating the clashes apart from the police.
"The university has received complaints from students' groups and laid down procedures will be followed in dealing with the same," University Pro Vice-Chancellor and official spokesperson Professor Vipin Srivastava said.
"University of Hyderabad has visible police presence round the clock. It is unbecoming of an educational institution to support police presence in an academic space," a Joint Action Committee for Social Justice -UoH statement said.
Related
Rohith Vemula suicide: Police thrashes protesters outside RSS Delhi office
Rohith Vemula suicide: Rahul Gandhi joins hunger strike at the 'request' of Dalit scholar's kin
Chennai: 60 protesters demanding resignation of 2 Union ministers detained
Burhan Wani killing: As Pakistan marks 'Black Day,' #SaluteToIndianArmy trends on Twitter
Kashmir unrest: Protestors attack PDP legislator as anger grows in valley