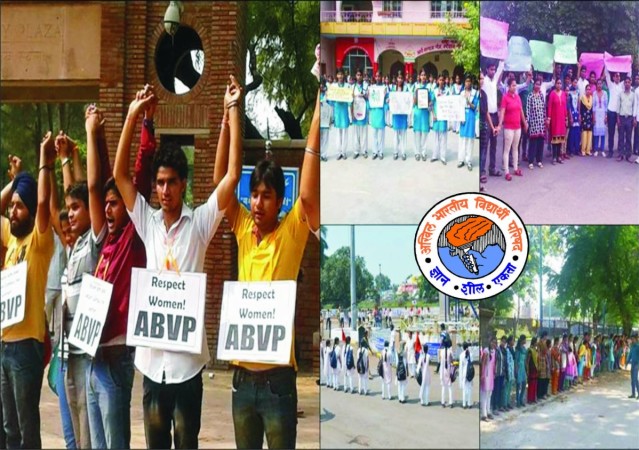 Just a month back, Akhil Bharatiya Vidyarthi Parishad (ABVP), the student wing of Bharatiya Janata Party, strode into power in the Delhi University Students' Union elections and promised to change the face of the prestigious university.
Having never been one to make politically correct statements or evolve with changing times, ABVP's latest "Cultural Values" campaign launched in the campus earned them ire from the more liberal students.
Quite admirably aimed at ensuring women's safety, the defenders of the Indian culture contend that "Live-in relationships go against the grain of Indian culture and the institution of family. It is also true that hardly any such relationship succeeds."
ABVP has started a campaign to dissuade students from live-in relationships, and has promised to start a campaign against love jihad when the college re-opens.
"We are not against love and it is not our intention to target a particular community, but forced conversion of Hindu women by Muslim men using unethical means is a worrying trend and is a reality today," ABVP national secretary Rohit Chahal clarifies to The Indian Express.
The campaign against live-in relationships, which, according to the ABVP stand against the very institution of the family, apparently is part of the union's awareness drive against atrocities on women.
"The campaign was to express concern on rising crime against women. And we think that live-in relationships contribute to that because unlike marriage, live-in relationships don't give financial security to a girl. They are against Indian culture. There are many cases of girl alleging rape by their boyfriends, and that has to stop," Saket Bahuguna, a representative of the party, told The Times of India.