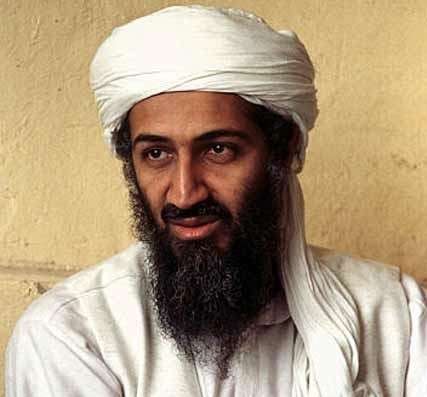 One of the documents in the declassified Abottabad files was a letter that enshrined a self-professed jihadi's undying love and commitment to his wife and children -- and it was quickly but erroneously attributed to terror patriarch Osama bin Laden.
Sections of the media even celebrated the 'love letter' as a rare glimpse of the dreaded al-Qaeda leader's romantic side.
However, in reality, the letter was written by Osama's son Sa'ad Ibn Osama bin Laden to his wife in 2008, a year before he was killed in a drone strike in Pakistan.
In an emotional video message, transcribed into a letter, Sa'ad calls his wife the 'apple of his eye', and even permits her to remarry if he dies, but to choose to be with him in paradise.
He also asks that his daughters be married to mujahideen, and to keep them away from 'bad company' after their puberty.
Here's an excerpt from the letter -
My beloved wife, Know that you do fill my heart with love, beautiful memories, and your long-suffering of tense situations in order to appease me and be kind to me, and every time I thought of you my eyes would tear for being away from you.

I want you to know that I will not marry on you because I will not find a woman like you, and I will remain in the land of jihad until God will bring us together in this world to see you and enjoy looking at you and at my children, and to compensate you for the kindness and love you missed in prison, due to the tension and being occupied with the thought. Or if meeting in the world is not possible, then I will see you in the thereafter and that will suffice.
My will: If I get killed, and you want to return to your family, then that is okay, but you have to raise my children properly, and to watch them, and be careful of bad company for them, especially after puberty, especially the girls 'Asma' and (TN: possibly, Duha). So be very careful about them and if you can marry them to mujahidin, then that is best, or else to good people. As for 'Usama, when he reaches adulthood, if there is someone else who cares for you, then send him to the battlefield at his grandfather's. I specify his grandfather because his path is clear and true without qualms on it, and because jihad is an obligated duty for all adults, so he has to conduct jihad.
As for you, you are the apple of my eye, and the most precious thing that I have in this world. If you want to marry after me, I have no objection, but I really want for you to be my wife in paradise, and the woman, if she marries two men, is given a choice on Judgment Day to be with one of them.

And peace be upon you,

Your husband Sa'ad Ibn 'Usama Bin Ladin

15 August 2008
The letter clearly names Sa'ad, Osama's third son. [READ FULL LETTER HERE]
Given that most of the 100 documents declassified by the US intelligence agencies on Wednesday contained letters written by Osama, it was promptly believed that the love letter, too, was penned by him.
Several media outlets reported the letter with headlines that read - 'Osama bin Laden's letter to wife: You are apple of my eye, remarry after my death', and 'Osama bin Laden wrote this letter to his wife in 2008 outlining his last wishes', and 'Osama Bin Laden's Pakistan cache reveals love letter to his wife'.
However, may sites corrected the story, putting in notes that the letter was written by Osama's son.
Sa'ad had also written a letter to Osama himself on the same day, calling him the 'greatest father', and asking him to take care of his wife and children if he died.