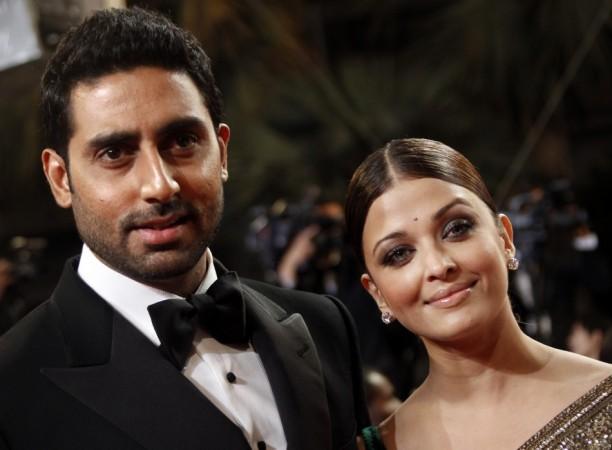 Abhishek Bachchan, in a recently shot episode of "Look Who's Talking With Niranjan Iyengar", narrated his love story.
The actor reportedly claimed that ever since he began dating Aishwarya Rai Bachchan, he knew they were meant to be. While it is known that the couple began seeing each other during the shoot of Mani Ratnam's "Guru", what many may not know is he kept his feelings for the gorgeous lady a secret until the day he broke down on the sets of Karan Johar's "Kabhi Alvida Naa Kehna".
"It was during the shooting of "Kabhi Alvida Na Kehna". An extremely emotional scene, where he had to hold his father's picture and tell Rani that he is no more, broke him down so much that even director Karan Johar started crying. Then Micky Contractor took him for a long drive during which he opened up and confessed that he was in love with Aishwarya," stated an India Today report.
However, Junior B went on to say that their relationship was never based on professional statuses and that they nurture a bond which has grown "organically".
"Aishwarya is my anchor. She is my buddy, my closest friend. I can discuss anything with her. Our relationship is not based on her being Aishwarya Rai or me coming from an illustrious family. It is just about two people falling in love which has grown organically. We started during "Guru". It was meant to be."
According to recent reports, Aishwarya's comeback film "Jazbaa" happened because the husband convinced her to take up the project. In an interview with The Times of India, director Sanjay Gupta revealed that Abhishek loved the idea of the film when first heard and had asked him for a copy of the script.