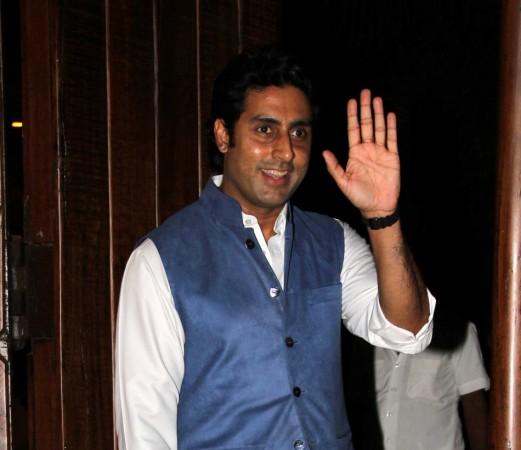 The famous Salman Khan-Shah Rukh Khan hug at this year's Screen Awards was back in the spotlight yet again; this time with a parody act by Abhishek Bachchan and Riteish Deshmukh, the hosts of Zee Cine Awards 2014.
Salman and Shah Rukh's hostility towards each other in recent years had been often reported in the news, till the actors made peace at the Iftar party earlier this year, with a hug. Then as reports of the duo avoiding each other surfaced again, the superstars hugged again at the 2014 Screen Awards, creating a strong buzz in the media.
However, the famous hug was back in the limelight yet again at the recent Zee Cine Awards, as show hosts Abhishek and Riteish jested on the topic.
According to a Times of India report, the duo reportedly mocked the Salman-SRK hug in one of their hilarious antics on stage. The actors joked that the Salman-SRK patch up is a publicity stunt, and also made fun of themselves, saying the buzz around the famous hug was more than the attention around all their films put together.
The duo's comedy acts are said to have left the audience in splits. Zee Cine Awards 2014, including Abhishek and Riteish's funny take on the Salman-SRK hug, will be aired later this month.
Salman had hugged Shah Rukh publicly on stage at the Screen Awards held last month. The "Dabanng" star was the show host and was seen extending warm his greetings to SRK, upon his arrival. Salman later called SRK on stage and embraced him warmly, dispelling all rumours.
The hug had created some major media frenzy and also received massive television ratings when it was aired earlier this month.