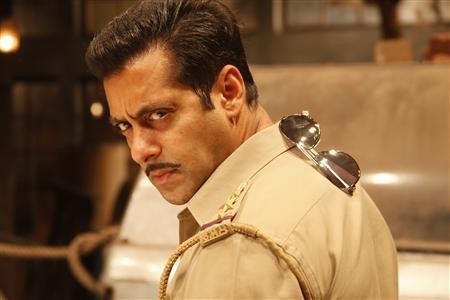 "Besharam" director Abhinav Kashyap in a recent interview revealed that Salman Khan differs from Ranbir Kapoor and often forgot his lines.
Kashyap, who had directed Salman Khan in blockbuster "Dabanng", is known to share cold vibes with the actor, which led the former to opt out of the film's sequel "Dabanng 2".
When asked of a comparison between the two actors, Kashyap took a swipe at Salman saying, "Salman never rehearses and often forgets his lines. He is very spontaneous, though. A lot of times, even the director is in the dark - we don't know what he'd say in a particular scene until he goes ahead and says it. But that works for him," reported Pune Mirror.
"On the other hand, Ranbir is the most hardworking actor I have seen. He rehearses meticulously, sometimes days in advance," he added.
And when asked of his take on debutant director Arbaaz Khan's "Dabanng 2", Kashyap was quite a cynic. "To be fair to Arbaaz, he didn't do a bad job at all with Dabangg 2. He got the rewards for it, while he also faced the brunt, as comparisons were inevitable," he said.
"I don't sweat over thinking if Salman will work with me or not. If I have something worth his time, I'd go ahead and approach him."
"Ranbir is the biggest selling point of my film. There's no substitute to him," said the director praising his "Besharam" lead actor Ranbir Kapoor.
Ranbir's dialogue in the comedy flick recently drew ire from Salman's fans. "Sirf Chulbul naam rakhne se koi Dabangg nahi ban jaata," Ranbir's character said in trailer of the film.
He was also criticised for mocking Shah Rukh Khan's classic "DDLJ" song.