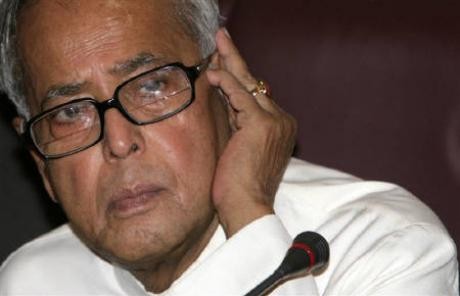 In what was seen as a derogatory remark about women protestors in the ongoing anti-rape demonstration, President Panab Mukherjee's son Abhijit said women find it 'fashionable' to fight for such causes.
Abhijit Mukherjee's startling comment led to massive uproar across the country, even after he retracted the "dented-painted" tag he used to describe the women protestors at India Gate. He was speaking to CNN-IBN when he realised how far he had gone with his faux pas.
Finding similarities with revolutions in other parts of the world, the president's son said, "What's basically happening in Delhi is a lot like Egypt or elsewhere, where there's something called the spring revolution, which has very little connection with ground realities.
"In India, staging candle-lit marches, going to discotheques - we did all this during our student life too, we were students too - I know every well what kind of character students should have. Those who claim to be students - I can see many beautiful women among them - highly dented-painted (sic) - they're giving interviews on TV, they've brought their children to show them the scenes. I have grave doubts whether they're students, because women of that age are generally not students," Abhijit told CNN-IBN.
After much clarification on his statements, Abhijit said, "I have no intention to insult any woman." Speaking to NDTV, he also offered heartfelt apologies to anyone who felt offended by his derisive remarks.
Abhijit, who is Congress' sitting MP from Jangipur, is bound to have left his father embarrassed by his sexist remarks. Following the outbursts of violence at the protest venue, President Pranab called for the elimination of "negative perceptions" about women and the need to provide them a safe and secure environment.
He also empathised with the sentiments of the protestors saying, "Your anger is justified. I understand the agony of young minds, but please remember nothing is achieved through violence," The Hindu reported.
Pranab's call for greater equality and respect for women in the country had apparently not struck a chord with Abhijit. Apart from family members, politicians and activists have also raised great hue and cry over his ridicule on women.
"It's disappointing to hear a comment from the President's son, his comments are similar to the ones we hear at a paan shop," Social activist Ranjana Kumari told CNN-IBN.
Pranab's daughter Sharmishtha Mukherjee had rebuked her brother for his comments and issued an apology on his behalf. "I am ready to apologise for the statement. This statement does not reflect the values of our family," she said, reported Hindustan Times.