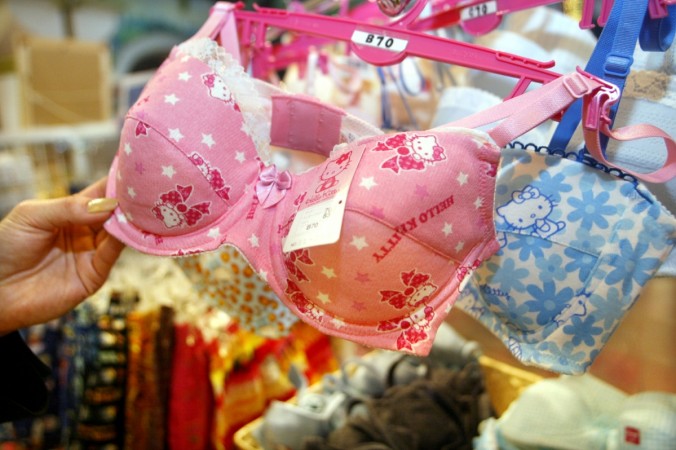 Japan's famous lingerie maker, known for making the 'Abenomics' bra after the Japanese Prime Minister's economic policy, as well as solar-powered bras, has now recalled up to 20,000 brassieres after complaints.
The Japanese branch of the multinational brand Triumph International received complaints that underwires in the bra poked out and could cause injuries.
"We are sorry for the bother, but we ask customers to stop using the bras immediately," the company said in a statement, Reuters reported.
According to complaints the company received, the underwires in the bras protruded through the fabric after washing or even when it was worn.
Twenty-two thousand such bras that cost between 5,600 to 6,200 yen ($48 to $53) were sold in Japan and are now being recalled.
While there have been no complaints of injuries from the faulty design in the bras, the lingerie company said "it would be terrible if it happened and somebody's skin was scratched".
The Switzerland-based company had released the 'Abenomics' bras last year in Tokyo as a take on Prime Minister Shinzo Abe's "three-arrow" economic revival plan, and is known for its concept bras.