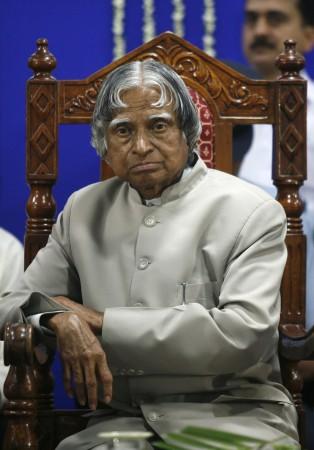 The former President of India, Dr. A.P.J. Abdul Kalam, inaugurated the Children's Science Congress, being held on the sidelines of the 99th Indian Science Congress (ISC) in Bhubaneswar, on Wednesday.
According to a statement by the Ministry of Science and Technology, during the inauguration program, the former President appealed to school children to work with dedication in the fields of science and technology.
In reply to a question posed by one of the student delegates, on how he (Kalam) managed to balance science and politics when he was President of India, Kalam said: "Science needs lots of money and money comes from politicians," according to the statement.
Defending expenditure on defense programmes he said: "I personally feel science is for people who have the capacity to do that and you can select science or humanity," added the statement.
Finally, replying to a question on science, space and missile technology, he said the Earth, the Moon and Mars would become economic entities within the next three decades and we could well be looking to source several items from there.
The theme of the 99th edition of the ISC, which was inaugurated by Prime Minister Manmohan Singh, on Tuesday, is "Science and Technology for Inclusive Innovation - Role of Women".