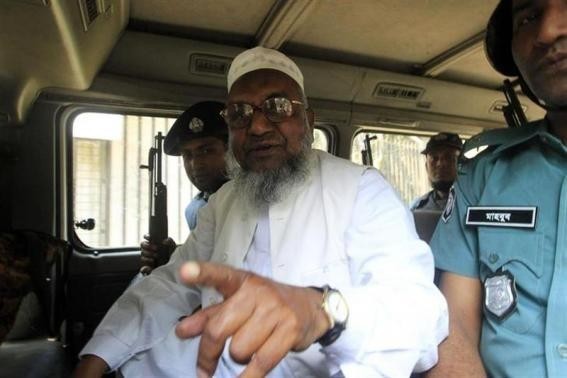 The execution of Islamist leader Abdul Kader Mollah in Bangladesh has triggered a spate of violent attacks in the country, with Islamist activists venting their fury towards police and those who supported the leader's execution.
Mollah was executed on Thursday for war crimes committed during the 1971 war of independence from Pakistan. The execution of the 65-year-old Jamaat leader, known as the 'Butcher of Mirpur', took place on Thursday night after the Supreme Court dismissed his petition to review his death sentence earlier in the day.
At least four people were killed on Friday when activists of Jammat and its student wing, Chhatra Shibir, torched, vandalised, and looted around 50 homes and business establishments, reported PTI.
Two among the four who were killed in the violence were supporters of Awami Leage, the country's governing party that supported the execution of the Islamic leader.
Most of the attacks were reportedly aimed at the ruling party and minority Hindus, many of whom have supported Prime Minister Sheikh Hasina and extolled Mulla's execution.
Analysts fear this could be the beginning of a fresh series of political violence ahead of the national elections set for January in the impoverished nation. Earlier, Jamaat-e-Islami, the Islamic group that Abdul Kader Mollah belonged to, had issued a statement warning of "dire consequences" if Mollah was to be executed.
The controversial leader was scheduled to be hanged in the early hours of Wednesday, before his lawyers secured a last minute postponement citing official formalities.
Mollah is accused of being a member of a secretive force called al-Badr during the war of independence. The force was allegedly created by Jammat, which was opposed to breaking away from Pakistan and being an independent country in 1971.
Mollah is accused of being responsible for a string of murders, including the massacre in the Mirpur area of Dhaka, for which he earned the name of "Butcher of Mirpur". The al-Badr group is further alleged of kidnapping and murdering more than 200 Bengali intellectuals during the war.