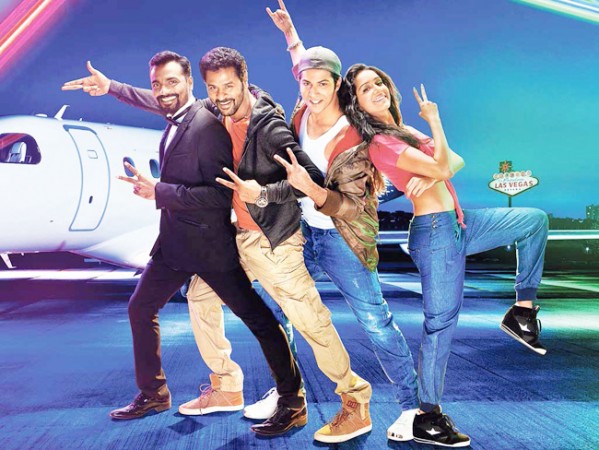 IBTimes India Rating: 2.5
Wanting a dance film to excel in storyline would be like entering a candy-shop expecting to find toys.
Remo D'Souza's "ABCD 2" is an in-your-face dance movie, which thankfully never pretends to offer the viewers more than what it has promised in its trailers and song videos.
Suresh (Varun Dhawan), Vinnie (Shraddha Kapoor) and their passionate dance crew Mumbai Stunners are disqualified from a reality dance show for having copied routines from an overseas group. The hate and shame, which comes along with their elimination, pushes them to do better in life and restore lost respect.
Cut to, a few-minute-long montage of the troupe pursuing Vishnu sir (Prabhu Deva) to get him to teach and guide them in their journey to World Hip Hop Championship, Las Vegas. The rehearsals ensue, but the 'guru' hides an ulterior motive.
In a nutshell, it's all about how the group succeeds in putting themselves together.
Dhawan and Kapoor's chemistry played out perfect. Although, they didn't get to essay well written roles, both did justice to the wafer-thin script. The exceptional dancers, who are more contortionists, put up a great show filling up almost every frame with gravity-defying dance moves.
Director D'Souza doesn't disappoint in his mission to offer cine goers an out-n-out dance film. However, he could've added layers to the otherwise flimsy narrative. The music album is a major letdown, except "Sun Saathiya" and "Bezubaan Phirse".
Takeaway: It's for weekends in which you have no agenda.