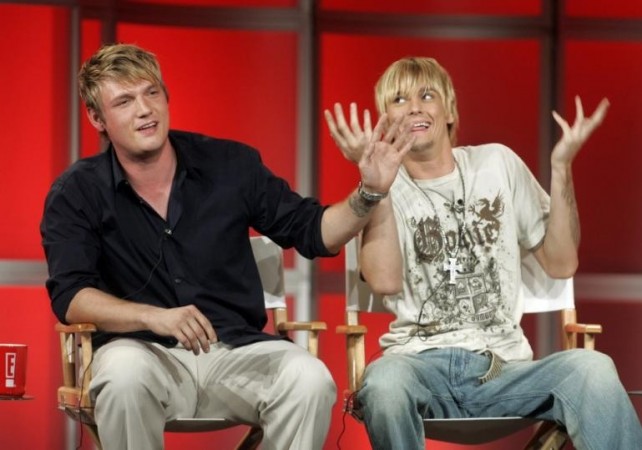 Former child artiste Aaron Carter has filed for Chapter 7 bankruptcy, claiming he has only a little over $8000 to his name, while his debts total to more than $2 million.
Cater was quite a sensation when he first launched his musical career. However, his glory days seem far behind him after he filed for bankruptcy.
"Aaron filed for Chapter 7 Bankruptcy protection to alleviate past issues in an effort to move forward with his life and career," the singer's rep reportedly told Daily Mail. "The overwhelming majority of the debt he is asking to be discharged is from more than 10 years ago when he was a minor and not in control of his finances."
Carter's debts include a little over $31,000 in credit card bills. His current assets include a Brietling watch worth $3,750, a 61-inch flat screen TV worth $500, two MacBook laptops, a printer, a Louis Vuitton backpack and a duffle bag worth $2500.
The documents submitted while filing for bankruptcy revealed that Carter has monthly earning of $1,998.75. He spends $65 on self-hygiene, $150 on clothes and $600 on food. According to his publicist, filing for bankruptcy comes as a smart move for the singer as his piling debts will automatically be eliminated permanently.
"Aaron is really making smart decisions and taking control of his life. He's clean and sober, finishing his 75-city sold-out tour," the representative told US Weekly. "And even though this is a negative story, this really is a positive step for him because it's him being able to put his past problems behind him and move forward."
Carter began his career at age seven when he was the lead vocalist for a band called "Dead End". Two years later he split from the band because he wanted to make a career in pop music while his band was looking towards alternative rock. He then went on to perform a cover of The Jets' "Crush on You", when opening for the Backstreet Boys in Berlin in March 1997. That same year, he released his first single "Crush on You". He later released his first full album titled "Aaron Carter".
The singer released his second album "Aaron's Party" (Come Get It) in 2000. The album went platinum selling over 1.5 million copies in the United States. Carter's third and final album "Another Earthquake and Saturday Night" was released in 2002. He also made his acting debut in Disney's "Lizzie McGuire" show opposite Hillary Duff, whom he was dating at that time.