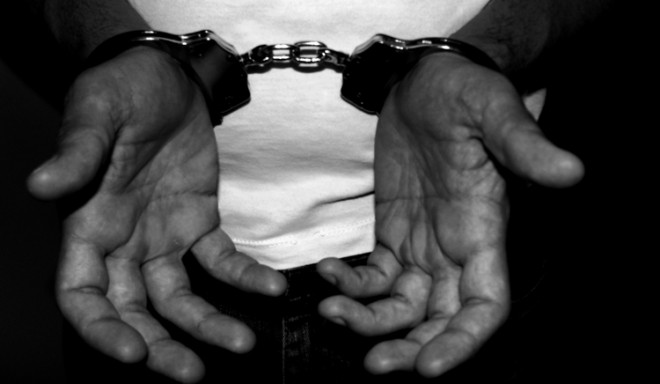 Aam Aadmi Party (AAP) MLA Sharad Chauhan was on Saturday night arrested along with seven others in connection with the alleged suicide of a woman activist.
The woman activist had accused prime suspect Ramesh Bhardwaj, who was arrested from Sonepat in Haryana, of sexual harassment before committing suicide about a couple of weeks ago. Bhardwaj was apparently a close associate of Chauhan.
The crime branch of Delhi Police has questioned both Bhardwaj and Chauhan for four days in connection with the case. A senior police officer was quoted by Press Trust of India as saying that five others, including Chauhan's associates Amit and Rajini Kanth, were arrested on Saturday night.
AAP's Ashutosh lashed out at Prime Minister Narendra Modi and the central government through Twitter following the arrest.
Another AAP MLA arrested.Has Modi gone mad?Has he lost his mental balance? If PM acts with such anger/vengeance then is country safe!

— ashutosh (@ashutosh83B) July 31, 2016
Delhi govt dojng great job. Yesterday 16 lacs parents of govt schools 1st time came for PTM.Instead of appreciating he is putting in jail. — ashutosh (@ashutosh83B) July 31, 2016
Great initiatives are taken by Delhi govt in education-health instead of praising Modi is sending AAP MLA jail.Is country safe in his hands?

— ashutosh (@ashutosh83B) July 31, 2016
The woman activist had consumed poison at her residence after Bhardwaj, whom she had accused of touching her inappropriately, was released on bail. She died during treatment at a hospital in Delhi on July 19.
Twelve AAP leaders have been arrested on several charges so far.