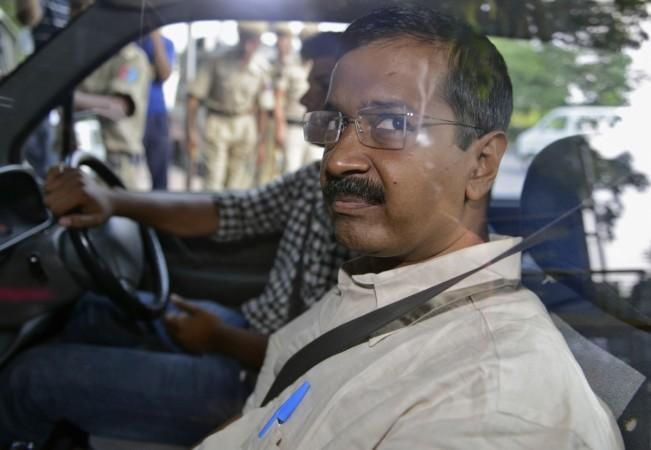 Aam Aadmi Party met President Pranab Mukherjee on Sunday, requesting him not to allow Lieutenant Governor Najeeb Jung invite BJP to form the new government in Delhi and demanded fresh assembly elections.
Accompanied by 22 MLAs, AAP national convener Arvind Kejriwal approached Mukherjee, requesting BJP be stopped from forming the government by proving its majority as they would try to bribe MLAs to get majority in the assembly.
"We met the President and told him that our party (AAP) wants elections. We are not in a position to form government and we will not support anyone. Congress has also made it clear that they will not support anyone. In such a scenario, how can BJP form government when they don't have the required numbers?" Zee News quoted Kejriwal as saying.
Kejriwal also claimed that BJP cannot win majority unless it opts for 'horse-trading' MLAs from opposition parties, including Congress and AAP.
"The present assembly has 67 members, with 29 from BJP/SAD, 28 from AAP (with 1 expelled), eight from Congress, one from JD(U) and one independent. From the arithmetic, it is clear that unless one of the major parties supports another, a government that enjoys a majority in the assembly cannot be formed," The Times of India quoted Kejriwal.
Earlier this week, Kejriwal had claimed that Jung's invitation will allow BJP to opt for "dishonest" means to get the majority to form the government, which will consequently lead to "murder of democracy".
"On what basis will he justify what he is suggesting? Isn't this an invitation to form a government through dishonest means? BJP doesn't have the numbers. They will ask Congress and AAP leaders to join them. They will bribe them. Is this democracy," Kejriwal pointed out.
Jung had earlier written to the President, suggesting that BJP should be allowed to form majority in Delhi than conducting a fresh assembly elections. BJP, which has 29 MLAs, needs five more legislators to form the majority.
Kejriwal has also filed a petition in the Supreme Court, demanding fresh elections. The hearings will start on Tuesday.