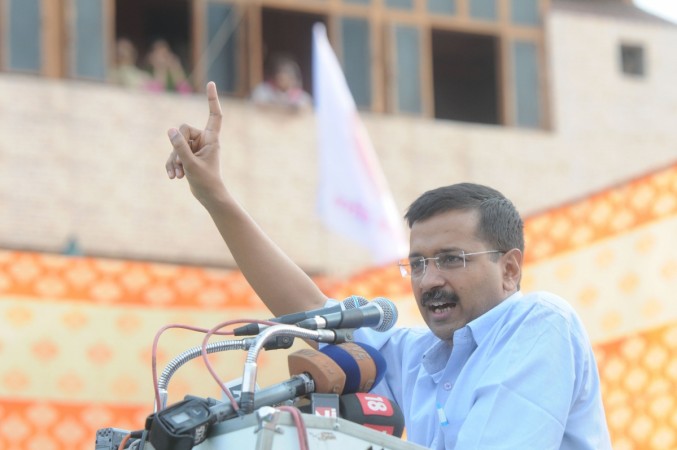 Continuing with its protest over the appointment of Shakuntala Gamlin as the acting Chief Secretary of Delhi, the ruling Aam Aadmi Party (AAP) on Monday locked the office of Principal Secretary (Services) Anindo Mazumdar, who had earlier issued her joining letter.
The AAP members swung into action following Chief Minister Arvind Kejriwal's directive to lock Mazumdar's office at the Delhi secretariat, intensifying the row between the party and Lieutenant General Najeeb Jung.
"Mazumdar is likely to take up the issue of his office being locked with acting Chief Secretary Shakuntala Gamlin," sources told PTI.
Earlier, Mazumdar had issued the appointment letter to IAS officer Gamlin on Jung's instruction. AAP opposed the move saying that he did not consult the Delhi government before taking the decision, after which Kejriwal issued a transfer notice to Mazumdar on Saturday.
However, Jung later declared his order as void, saying his approval for the same was not sought.
The appointment of Gamlin as acting chief secretary triggered an intense controversy as Minister of State for Home Affairs Kiren Rijiju slammed the AAP government and its chief Kejriwal for "character assassination" of the IAS officer.
Minister of State for Home Affairs Kiren Rijiju called Kejriwal's accusations against Gamlin an insult to the people of northeast India.
Kejriwal had on Sunday accused Gamlin of attempting to favour power companies and trying to trick the government into signing documents that would have granted ₹11,000 crore to these firms, PTI reported.
"When our government was formed, she came to our power minister to sign a letter, saying that Reliance-owned power companies have applied for a loan of Rs 11,000 crore. She wanted the minister to sign the document and said it was just a formality," Kejriwal said.
"When our minister got this letter checked, it turned out to be a guarantee letter. If Reliance-owned power companies failed to pay the loan, the burden would come on the people and the rates in Delhi would have increased two-three fold," he added.