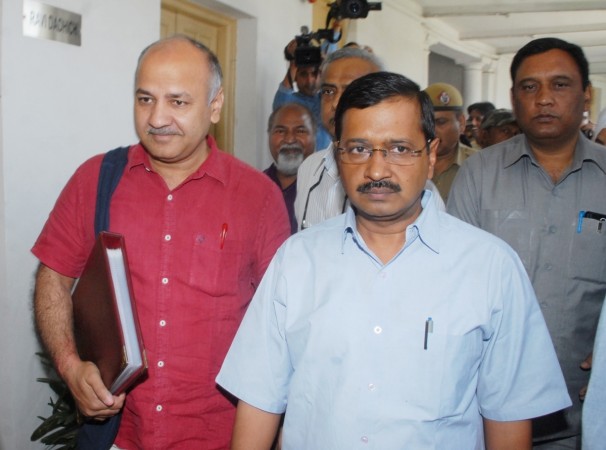 Soon after the Central Bureau of Investigation on Monday (CBI) arrested Delhi Principal Secretary Rajendra Kumar and some other officials of the Delhi government on charges of graft, the Aam Aadmi Party (AAP), which is in power in the National Capital Territory (NCT) of Delhi, has renewed its attacks on the BJP-led Central government, particularly on Prime Minister Narendra Modi.
The result is the hashtag #DartaModi [meaning: "An afraid Modi," or "Modi is afraid"] trending on Twitter. The trend seems to have started on Monday evening, soon after Kumar and four other people were arrested by the CBI.
The AAP official Twitter handle retweeted a tweet by Delhi Deputy Chief Minister and party leader Manish Sisodia with the hashtag. Sisodia's tweet read: "There is a conspiracy to paralyse the CM office - Pr and Dy Secy to CM arrested, Asst Secy transferred to Andaman. All in one day! (1/n) [sic]"
Mounting the attack further in a series of tweets, the AAP Twitter handle went on to say: "Within days of Arvind Kejriwal's visits to Punjab & Goa, Modi Government has taken desperate steps to destabilize the Delhi Govt.#DartaModi [sic]"
The implication is the BJP-led NDA government is afraid of an AAP surge in these states, and even wants the party's government out from Delhi.
It also accused the Central government of three attacks in a single day: "There were 3 direct attacks to undermine Delhi Govt today - illegal arrests, transfers and questioning of Kapil Mishra by ACB. #DartaModi [sic]"
Soon, supporters of the political party and detractors of Modi and the BJP joined in. Here are some of the tweets they shared: