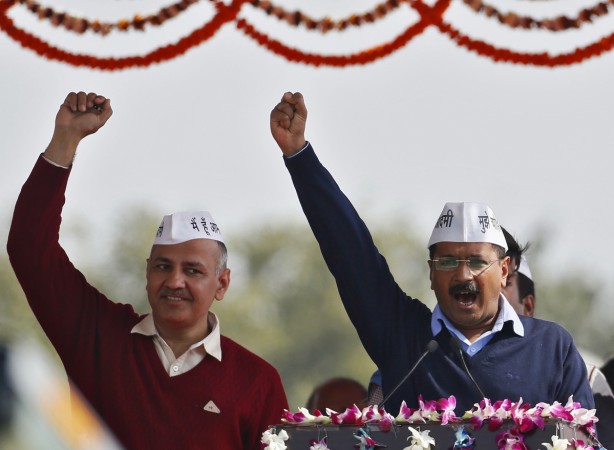 Taking its fight with the Central government a notch higher, the AAP government on Thursday filed a petition in the Delhi High Court challenging the Ministry of Home Affairs notification that gives the Lieutenant Governor (L-G) sweeping powers to appoint and transfer bureaucrats in the national capital.
The Delhi government's standing counsel Raman Duggal mentioned the petition before a Bench of Justices BD Ahmed and Sanjeev Sachdeva.
"The Delhi government has decided to move against the Ministry of Home Affair's (MHA's) May 21 notification... As per the notification, the LG would have jurisdiction over matters connected with services, public orders, police and land, and...services of bureaucrats...allowing him discretionary powers to seek the opinion of the CM," PTI cited excerpts from the petition.
The AAP government has also challenged the appointment of Shakuntala Gamlin as acting chief secretary by the L-G.
The petition will be heard on on Friday.
The petition by Arvind Kejriwal-led AAP government comes a day after the Centre moved the Supreme Court challenging Delhi High Court's verdict that held the L-G has no power in matters falling under the jurisdiction of legislative assembly.
The SC Bench of Justices SK Sikri and UU Lalit has scheduled the re-hearing of the Centre's plea on Friday on the request of Additional Solicitor General Maninder Singh, IANS reports.
The MHA issued a notification on 21 May stating that the L-G has absolute powers over appointments and transfers of bureaucrats in Delhi.