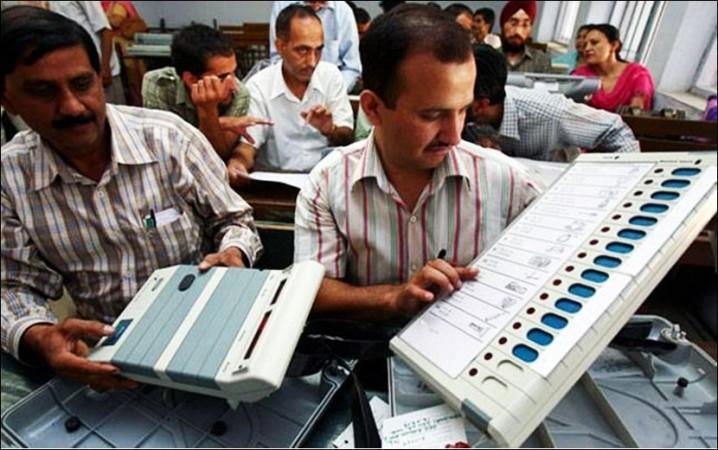 Aam Aadmi Party announced that it will be organising its own EVM hackathon on Saturday (June 3), the very same day when the Election Commission will be holding the challenge for the parties to prove the allegations of tampering. The EC had earlier refused AAP's request for an 'open hackathon'.
AAP leaders said that they would call in experts and technical authorities from various political parties, the EC and private companies that provide EVMs for this challenge. "In the same conditions in which the Election Commission is holding its challenge, AAP will demonstrate its own machine, which we declare is tamperable," said AAP's Saurabh Bharadwaj.
Explaining the motive behind its hackathon, the senior AAP MLA said, "The Election Commission never accepted our demand for the same. What it is holding is only a challenge."
Reports say that Delhi's ruling party has been alleging that EVMs were manipulated during the state elections. But they decided to skip the EC's challenge, complaining that the rules are too restrictive and all that one could do was to press the buttons of any of the four machines that were used in earlier during the state elections.
Bharadwaj also said that the party will have a "bigger and better" EVM challenge as compared to the one conducted by EC. "Our machine is capable of getting tampered with and we have proved it. Now, let the EC hack our machines with the same kind of restrictions it has in place for its own challenge. Using Bluetooth or any other device, the participants will have to prove that the EVMs have been tampered with, but they can't open it," he added.
The participants will have four hours to demonstrate that the EVMs provided to them have been tampered with, he said.