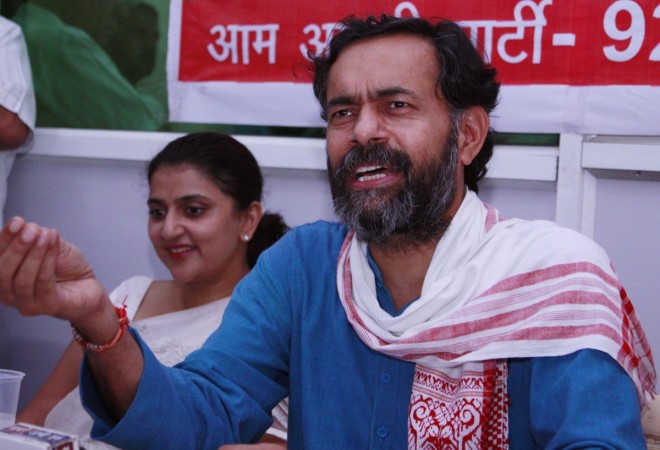 High on its Delhi Assembly election victory, Aam Aadmi Party is now planning on trying its hand on other states - mostly those ruled by the BJP, including Prime Minister Narendra Modi's stronghold Gujarat.
AAP leader Yogendra Yadav said the party will work on expanding its political hold to other states soon. However, they have already chosen a few states where they have decided on contesting first.
Apart from Gujarat, the party will contest in Rajasthan, Madhya Pradesh, Chhattisgarh, Orissa and Punjab. Punjab is under the reign of regional party Shiromani Akali Dal, which is an ally of BJP. Yadav said they have decided to enter these states due to absence of credible opposition.
"We wanted to create a national platform for alternative politics and consciously chose Delhi as our starting point. A state which we will naturally expand to, since our four MPs are from there, is Punjab. The route to national politics has to be decided properly first," The Times of India quoted Yadav as saying.
Yadav said that there is a huge possibility of setting foot in these states as the only opposition party – Congress - is slowly getting wiped out not just nationally, but also state-wide. The party believes it will easily win in other states as well. The Delhi elections, where Congress diminished with zero votes, boosted its confidence.
"In the next five years, we would like to make our presence felt in at least three to five states more. For instance, the Gujarat to Orissa belt has a vacuum as far as political opposition goes. There is a huge possibility in these areas where Congress is declining. In Delhi, AAP did well because we provided people with a third alternative," Yadav said.
"The party is on an edge and another big push will see it topple completely," Yadav added.
Related