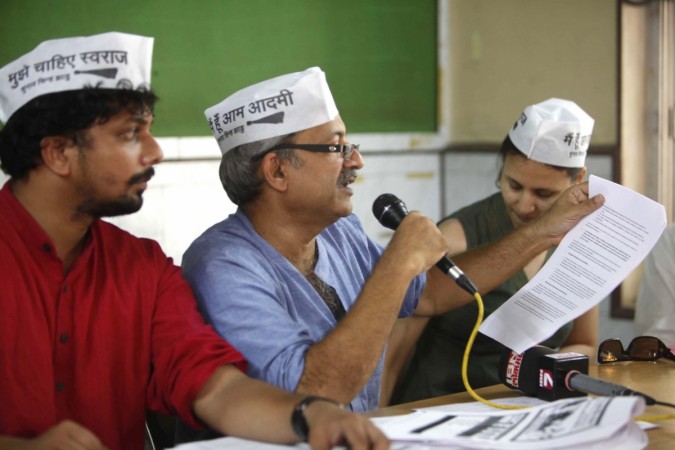 Calling the disciplinary action against AAP founders Yogendra Yadav and Prashant Bhushan against the "overwhelming sentiments" of volunteers, senior party leader Mayank Gandhi on Thursday came down heavily on the decision.
Stating that the two founding members were already willing to leave, Gandhi in his blog said that he was shocked at the party national executive's verdict.
Gandhi added that he was disclosing the details despite a gag order by the party, reports Hindustan Times.
"Last night I was told that disciplinary action would be taken against me, if I revealed anything. I would be dishonest to accept the gag order. This is not a revolt, nor is this some publicity ploy. I will not go to the press. There may be some repercussions overt and covert against me. So be it – my first allegiance is to the higher truth," he wrote.
"At the national executive meeting, Yogendra said that he understood that Arvind did not want them in PAC, as it was difficult to him to work together. He and Prashant would be happy to stay out of PAC, but they should not be singled out," he added.
"The meeting broke for some time and Manish and others conferred with the Delhi team of Ashish Khetan, Asutosh, Dilip Pandey and others. After reassembling, Manish proposed a resolution that YY and PB be removed from the PAC and it was seconded by Sanjay Singh," Gandhi said in his blog.
Gandhi, an AAP national executive member based in Maharashtra, abstained during voting because he did not agree with the way things panned out.
"Our party is built by volunteers. No leader can ever get away with any wrongdoing," he said while addressing reporters in Delhi.