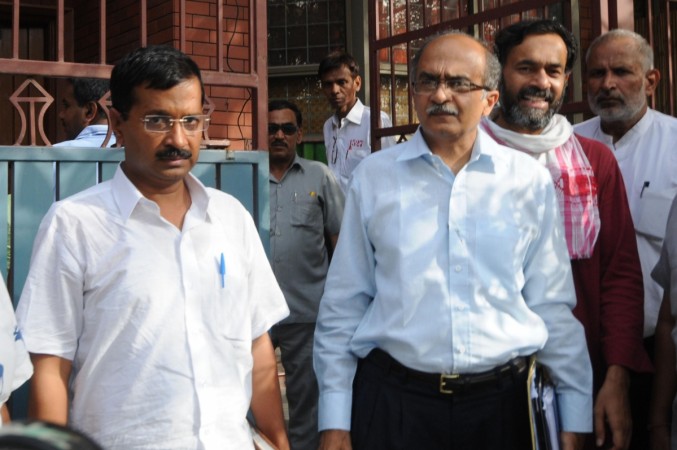 Founding members Prashant Bhushan and Yogendra Yadav have offered to quit from all Aam Aadmi Party posts just a day after AAP leaders met Yogendra Yadav to end the deadlock in the party. In a letter written to Delhi Chief Minister and party president Arvind Kejriwal on Tuesday, Bhushan offered to quit from all party posts, including from National Executive, if the issues that were raised by him were not dealt with appropriately.
Bhushan is vouching for a strong mechanism to bring in transparency in candidate selection in the party; he wants the state units to have the right to decide whether they want to hold elections in their respective states; volunteers to be more involved in the decision-making process of the party; and a clean system for donations and expenditure details, reports India Today.
According to party sources, discussions on most broad issues would continue even though an announcement on some of these issues have already been made after the party's Political Affairs Committee (PAC) meeting on Tuesday.
On Monday, prior to the start of the party meeting, Prashant Bhushan had a message for Kejriwal: "If he (Arvind Kejriwal) wants, I can meet him with Yogendraji to sort out the problems to whatever extent possible."
Earlier this month, the Aam Aadmi Party ousted Prashant Bhushan and Yogendra Yadav from its decision-making PAC. The announcement was made by AAP spokesman Kumar Vishwas after the meeting of the party's National Executive on 4 March.