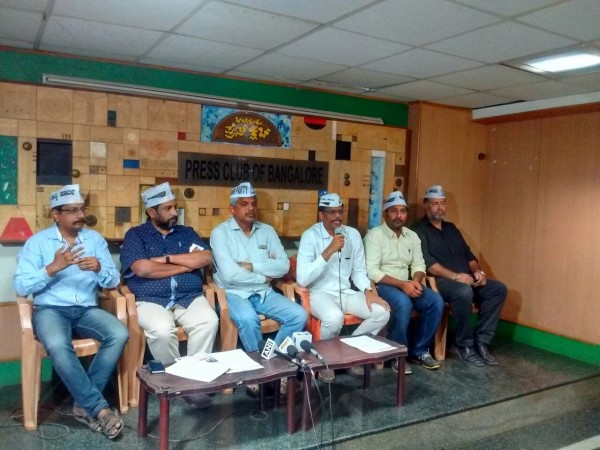 In a major announcement ahead of the upcoming Karnataka Assembly elections, Aam Admi Party (AAP) general secretary and party in-charge for Karnataka Pankaj Gupta on Thursday (January 18th) declared that the party would be contesting the Karnataka polls.
Taking a direct dig at the opposition and the ruling parties in Karnataka, a press release by AAP alleged that the ruling Congress, the BJP, and the Janata Dal-Secular (JD-S) create tension between communities over caste and religion to garner votes.
The release read, "Their medieval behaviour has disgusted and alarmed the people." Gupta also claimed that his party would provide better governance in the state.
Meanwhile, there is no official statement as to how many seats the party will contest on. "The AAP is yet to decide the candidates as well," he pointed out.
Subsequently, Shivakumar Chengalraya — AAP co-convener for Karnataka — was contacted by IBTimes India to confirm the number, but he was unavailable to take calls.
Gupta said, "There is no rift in the party's central and state units about contesting from all constituencies. We only have varied opinions but decisions will be taken after a thorough evaluation."
However, AAP state convenor Prithvi Reddy, who will apparently be contesting in the upcoming elections, seemed confident as he observed, "The support we have been receiving from the people is great. Ours is a policy-driven party and not a personality-driven party."
The Karnataka Assembly polls are likely to be held in April-May 2018. Recent reports said that according to a poll conducted, the BJP could bag 73-76 seats, the Congress 77-81, while the JD-S could have 64 out of the total 224 seats.
It would be interesting to see how the AAP convinces the masses in Karnataka who have been the cadre voters of Congress or the BJPfor quite a long time now.