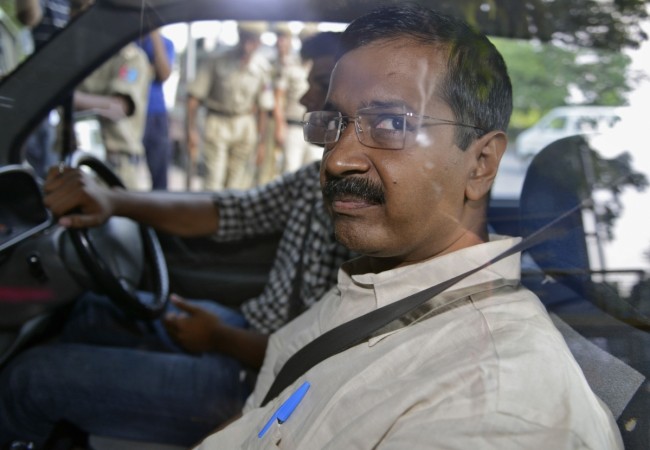 Four months after dramatically stepping down from his post as Delhi's Chief Minister, Aam Aadmi Party leader Arvind Kejriwal on Sunday apologized to Delhi voters and promised to fulfill the full term if voted to power again.
As Delhi looks set to go in for fresh polls, the party is taking steps to ensure its reelection, while the Bharatiya Janata Party has expressed confidence of forming the next state government.
"Give us 40+ seats this time. I promise whatever happens, we will stay for five years. Resigning was a mistake. Forgive us," Hindustan Times quoted Kejriwal, who headed the Delhi government after the December polls with Congress' support for 49 days before resigning in February over the Jan Lokpal Bill.
However, the Bharatiya Janata Party looks confident about coming to power in the Capital following its performance in the Lok Sabha elections.
"BJP is ready for assembly election in Delhi and I am confident that this time we will come to power with a thumping majority as we were ahead in 60 Assembly segments in the Lok Sabha polls," Delhi BJP leader Ramesh Bidhuri, told the Press Trust of India.
The BJP's confidence seems to be rooted in the fact that its vote share in Delhi grew in the general elections compared to the assembly polls held last December. The BJP had secured 33.07 percent vote share in the assembly polls, which increased to 46.1 percent in the Lok Sabha polls, as per the PTI report.
However, though AAP lost badly in the general elections in Delhi, the party saw a rise in vote share from 29.49 percent in the assembly polls to 32.9 percent in the Lok Sabha polls. On the other hand, the Indian National Congress that had seen a below-par result in the assembly polls saw a further dip in its vote share from 24.55 percent to 15.1 percent in the Lok Sabha election.
On Saturday, AAP had said that it would renominate its 27 MLAs in the polls and may also introduce fresh candidates in areas where it had lost.
BJP and AAP have been launching tirades against each other as the uncertainty over the polls continues. Kejriwal on Sunday accused the Bharatiya Janata Party of being in a "nexus" with power companies, stating that was the reason the party had not able to resolve the power cuts issue.