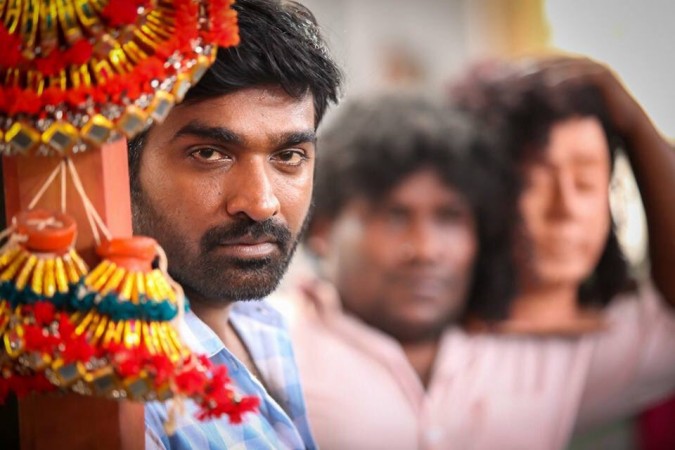 Vijay Sethupathi's Aandavan Kattalai has won fair appreciation from critics. The Tamil movie was released on Friday, September 23, and received an average rating of three out of five stars from leading publications.
The story tells the story of a debt-ridden person, Gandhi (Vijay Sethupathi), who tries to go to London using fake documents to make big money. He lands in a bigger trouble after failing to clear the visa process. It is a message-oriented film, which is narrated with humour.
Critics have praised the good screenplay and dialogues, and have been impressed with the director's ability to give a message without being preachy. Vijay Sethupathi shines in his role, and Yogi Babu and Ritika Singh have given their best performances.
Here are a few reviews published in leading publications:
Times of India: Just like how Manikandan's Kaaka Muttai and Kutrame Thandanai refrained from finger-pointing and sermonising, Aandavan Kattalai, too, is far from being preachy, despite involving a subject that offer plenty of targets to take pot-shots at.
The Hindu: Manikandan and his writing team (Arul Chezhiyan, Anucharan) should hold classes for other Tamil filmmakers who want the story-screenplay-dialogue credit but reveal little understanding of these elements. Everything in Aandavan Kattalai is there for a reason.
Hindustan Times: Director Manikandan, who gave us the lovely film called, Kaaka Muttai on the travails of two little boys angling for a pizza, takes us this time to a completely different theme in Aandavan Kattalai.
Behindwoods: Manikandan is a proven director as we all know, and this film is yet another addition to the director's mettle as a storyteller. The screenplay has been written by three people, Manikandan, Anucharan, and Arul Chezhiyan. The trio has made sure that the film does not deviate from the core plot.
Sify: Manikandan has got the perfect cast, Vijay Sethupathi easily slips in any given character and his ability to handle various emotions is his biggest strength. After Vijay Sethupathi, it's Yogi Babu who steals the show with his quirky one liners and comic expressions, the first half completely belongs to him.