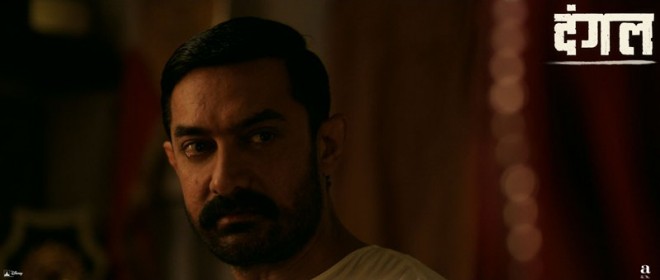 While Dangal was being shot, the general opinion was that it would be eerily similar to Salman Khan's Sultan as both the films have wrestling as the central theme. Now that the Dangal trailer is out, some of the social media users have tagged the film as a better version of Sultan, while the rest said the three-minute-long clip reminded them of Salman's sports-drama.
Directed by Nitesh Tiwari, Dangal is essentially a biopic on wrestling coach Mahavir Singh Phogat, a role Aamir Khan seem to have mastered effortlessly. Pitch-perfect accent and unbelievable physical transformation, clearly Aamir didn't take two years to make Dangal for nothing.
Scheduled to be released on December 23, Dangal comes two years after Aamir's last film — PK. So, what took so much time? Aamir piled on 22 kilograms and lost them all to play the younger version of Phogat in Dangal. He followed a strict calorie-count diet and worked out regularly to get the desired shape.
Interestingly, this isn't the first time that Aamir has gone to such extremes to fit a role. Dhoom 3, 3 Idiots and Ghajini are some of the films, which required the superstar to hit the gym and watch his diet closely.
Here's what social media users have to say about Dangal trailer:
thts me मिली: #dangal is looking like part2 of #Sultan & I m sure it wil nt work @ all. Public always wnt something new & dangal trailer is disappointing
Namita Ved: Too much similarity betn #Dangal & #Sultan movie's plot? Boxing, Gold Medal, Haryanvi! But liked d trailer
Raees Fan: #Sultan is better than #Dangal .Action,Comedy and Romance ke bina Dangal ka chalna thoda mushkil hai.
Robin Choudhary: #DangalTrailer Looks Like SULTAN Part 2.. Not Gonna Earn Much As People Wouldn't Want To Watch Something On Same Concept So Soon! #Dangal
Lafanga: My Feel #Dangal won't paas #Sultan rest upto the audience Higher chances of #SalmanKhan ruling the highest grosser list again #DangalTrailer
WE LOVE U SK :)): Saw #Dangal Trailer... N Frm initial commentary to All those wrestlng moves. its same as Sultan..!!! No wonder Aamir was hvng nightmares
Vivek Desai: #Dangal is basically #Sultan2.0 wherein Sultan Ali Mirza's girl is being taught Khushti by @aamir_khan Resembles Sultan 60% !
Vijay Chauhan: @piyushratnu I Guess, #Dangal not a 300+ Crs movie, story seems different bt setup is almost same and public has seen in #Sultan #AamirKhan
Subho: Okay. So #Dangal is Like SULTAN-MEETS-CHAK DE. But Should Be FUN Due To Aamir Khan's Acting Finesse. Awaited.
Meanwhile, here's what the industry people and critics have tweeted:
Varun dhawan: The #DangalTrailer is outstanding. @aamir_khan wow wow wow
Alia Bhatt: How amazing is the #DangalTrailer superbbbbb @aamir_khan
Anupam Kher: #DangalTrailer is SUPERB. Jai Ho. Brilliant @aamir_khan and entire team. Jai Ho.:)
Farhan Akhtar: This looks amaze!!! @aamir_khan #Dangal
Vishal Dadlani: Great stuff, Pritam! @aamir_khan is outstanding as usual, as are you! @dalermehndi paaji is killing it, this year! #DangalTrailer
Rakul Preet: And he has done it again ... #DangalTrailer looks amazing !! @aamir_khan n team @CastingChhabra what casting
Raja Sen: Sensational, spirited trailer for #Dangal. Hats off, Aamir and the gang. Bring it on.
Faridoon Shahryar: Check out the #DangalTrailer that gives you an insight into what looks like a milestone film!