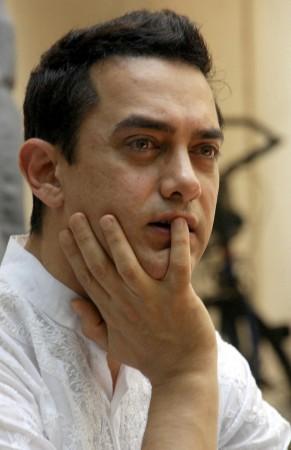 A day after actor Aamir Khan's sensational debut talk show Satyamev Jayate was aired, a New Delhi based rock band has alleged that the 22-minute-long anthem of the show composed by Ram Sampath has been lifted from its decade old song which goes with the same name.
"In 2000, Euphoria released its second album 'Phir Dhoom', and one of its songs was named Satyamev Jayate. And the chorus of composer Ram Sampath's version of 'Satyamev Jayate' is exactly the same as the chants in our song," The Times of India quoted Palash Sen, lead singer of Euphori, as saying.
Sen stated that he was "shocked" when he heard the anthem which was written by lyricist Prasoon Joshi.
"They've basically used the same refrain. Jo baaki ka gaana hai, that has different words and tune. But the mainstay of the song - the chorus - is ours. Which is why I've sent a legal notice to them," he added.
Sen reportedly received several calls from many of his fans informing him about the similarity in the songs.
Speaking to the daily, the lead singer said, "We used to play that song extensively at our concerts about a decade ago. That song is not as popular as Maaeri (from the same album) because we did not make a video for it. But I believe that is the point - if one takes a 12-year-old song and picks up its chorus, most people won't know about it, barring a few passionate fans who instantly recalled it and called me up."
However, Sen also said that he would have given his consent if they have approached him earlier.
"They could have asked me and I'd have agreed at one go. I wouldn't have asked for money. I would have just asked for a small credit to the band for the song," Palash said.
Stating that the problem of copyright is becoming a common practice in Bollywood and people don't even care about the original contributor's objections, the lead singer said, " I want the audience to hear Euphoria's Satyameva Jayate and decide on their own."
Anthem of Aamir Khans' talk show "Satyamev Jayate"
Euphoria's "Satyamev Jayate" Version