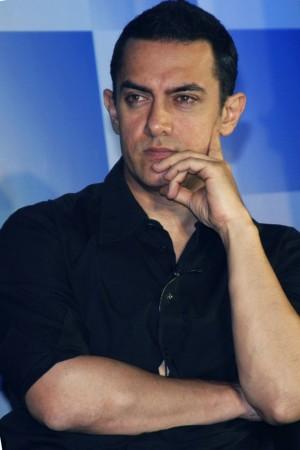 In a bid to create a new era of reality shows on TV, Bollywood actor Aamir Khan reveals his plans to enter the small screen.
Speaking to the media, Khan says "I do not think my entry into television is late. I feel everything has a right time. My venture on television is not calculative."
According to a report on FIRSTPOST, the 46-year-old actor will be hosting a reality show based on real-life stories and real people, next year.
"There is nervousness, but I am excited and charged up about the show. I was sure that if I am doing something on television then it has to be different... it has to be something that will connect with the audience," quotes the source as told by Khan.
"This began as a dream three-four years ago and I am fulfilling it by doing this kind of a show. This idea came to me sometime back, but it took time for me to decide on whether I want to do it or not. I just hope it will be successful," he said.
"I can't put something extra to increase the TRP. I would rather focus on the subject and grab eyeballs. I can't think of adding anything in the format for TRPs. All I want is that more and more people to watch the show. I am sure our TRPs will be good," Khan declared to the media that he is not in the TRP game.
The actor also clarified that his reality show was not based on the famous American TV host Oprah Winfrey's chat show.
"I have seen lot of hosts, like Amitji, Shahrukh, Hrithik are good and make people comfortable. I like few non-celeb hosts also," said the actor.
Khan is working on the title of his first small-screen reality show. The show will be broadcast on Star Plus simultaneously in eight languages. It will be produced by Aamir Khan Productions.
"I know little about television. I do not claim to have great knowledge of television. All I know is that it is a powerful medium... especially, for what I am attempting to do," said the actor about his TV knowledge.
Bollywood actors like Amitabh Bachchan, Shah Rukh Khan, Salman Khan, Akshay Kumar, Hrithik Roshan and Sanjay Dutt have all entered the small screen and have been hugely successful.