Fans of Katrina Kaif were elated to hear that the actress had bagged a role in Aamir Khan's Thugs of Hindostan, but it appears that newbie Fatima Sana Shaikh is playing the central character in the film, and Kat is just a glam doll.
In an interview with Bollywood Hungama, Aamir spoke about the characters in Thugs of Hindostan and revealed that Fatima plays the lead character, while Katrina is seen mostly in songs. Aamir initially did not even mention Katrina's name while talking about the characters!
"All the characters in Thugs of Hindostan are very beautifully written. Mr Bachchan, Fatima, my role are the three key characters in the film," Aamir told the entertainment portal.
When the interviewer asked about Katrina, the actor said: "She is also there but you know in all fairness I don't know if I can call it a lead role. I mean she has got two songs out of three. So, in that sense she has got an important part. The story is about this girl played by Fatima. She is playing the central role."
This piece of news is likely to disappoint Katrina fans.
Meanwhile, there is also buzz that the Bang Bang actress is upset with Aamir for giving newcomer Fatima the lead role, while restricting her to just being a glamour girl.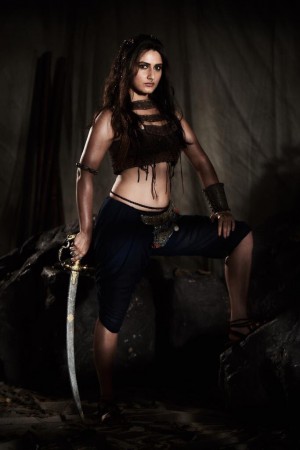 According to a report in Mid-Day, Katrina is miffed with Mr Perfectionist for telling reporters that Fatima is the lead and she is just in some songs.
Aamir was mighty impressed with Fatima's performance in Dangal, and looks like her hard work has really paid off.
Fatima has apparently been sweating it out for her Thugs of Hindostan role as well.
The actress shared some videos of her intense workout for the film, which suggest she is determined to give it all for the big movie.
Directed by Vijay Krishna Acharya, Thugs of Hindostan is based on a fictitious story in the backdrop of the pre-Independence era.
The characters will be seen playing some larger-than-life avatars, and fans are already extremely excited about the movie.
Earlier, some pictures of Aamir from the sets of Thugs of Hindostan were leaked online. The actor's rugged look was out, and soon some photos of Amitabh Bachchan from the film's sets had popped up on social media.
Check photos of Fatima's workout for the film: