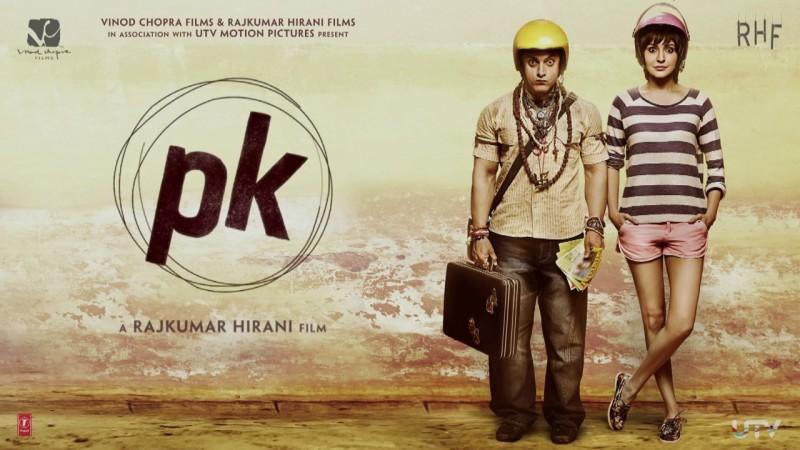 Aamir Khan's latest release "PK" starring Anushka Sharma that hit the theatres on 19 December has been garnering positive responses from viewers.
However, ever since its release, the plot of the film has been drawing comparisons with Paresh Rawal and Akshay Kumar' production venture "OMG - Oh My God!" (2012).
It has now been revealed that when director Rajkumar Hirani and producer Vidhu Vinod Chopra learnt that the storyline of Umesh Shukla's "OMG - Oh My God!" is similar to that of "PK", they apparently approached Shukla to discuss the matter.
Reportedly, while the shooting of "OMG - Oh My God!" was still going on, Hirani and Chopra accompanied by Khan met Shukla and offered him a whopping amount of ₹8 crore to discontinue shooting.
"OMG was still being shot then. Aamir, Rajkumar and Vidhu offered ₹8 crore to Umesh to stop shooting the film!" a source told DNA.
However, despite the hurdle, the film made its way to the theatres in September 2012 and received critical acclamation for its unique concept.
The film's social message on people's blind faith in god and godmen who exploit it to make money is similar to that of Khan's in the satirical film "PK".
Meanwhile, "PK" is minting huge money at the box office from the very first day of its release.
One of the biggest releases of 2014, "PK" also features Sushant Singh Rajput, Saurabh Shukla, Boman Irani and Sanjay Dutt in pivotal roles.