It's exciting when Bollywood superstars come together for a movie. After collaborating with Amitabh Bachchan in Thugs of Hindostan, Aamir Khan will reportedly star opposite the Global Icon – Priyanka Chopra – in a movie.
Yes, you heard it right! These two superstars might romance each other on-screen and this will be the first time they'll work together, DNA reported.
Report further suggested that PeeCee will star opposite the Dangal actor in his next, Salute, in which he will be playing astronaut Rakesh Sharma. This film will be directed by Mahesh Mathai and Priyanka is likely to play Aamir's wife in the film.
Meanwhile, Priyanka is making headline for opting out of Sanjay Leela Bhansali's Gustakhiyan. According to earlier reports, the actress was co-producing the movie and was in hunt of the lead actor.
However, Shah Rukh Khan, then Irrfan Khan and later, Abhishek Bachchan were considered for the male lead, but PeeCee didn't want her Dostana co-star in the movie. Thus, it was reported that she backed out of the project.
The recent buzz is that she has not opted out of Gustakhiyan, in fact, nothing has been finalised yet. "Priyanka was no doubt in talks with Bhansali, but the two couldn't fit their time schedules to discuss the film. The question of co-producing would have come in only at a later stage. As of now, nothing has gone forward," Priyanka's mother Madhu Chopra told DNA.
Surprisingly, Priyanka has been in India for a long time and was in talks with Bhansali. So, it is hard to believe that the two couldn't fit their time schedules to discuss about the movie.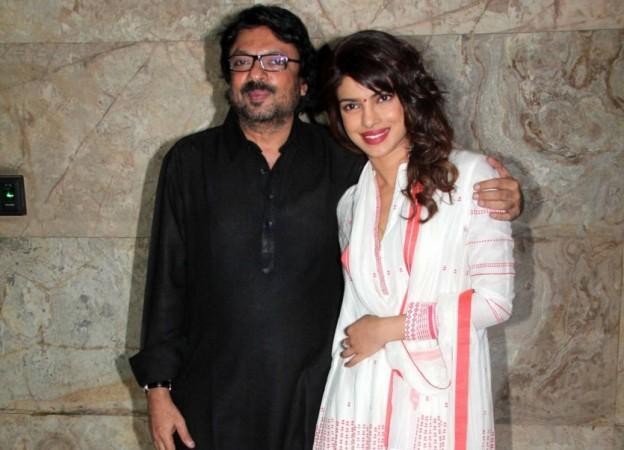 Meanwhile, Priyanka is still deciding what Bollywood project to take up, but we are eagerly waiting to know whether the reports of her and Aamir Khan's movie are true or not. It would be so exciting if these two stars share screen space together.