Bollywood filmmakers are setting a trend of shedding clothes in their movie posters to make it talk of the town before its release. Some of the movies, which didn't go well in the boxoffice, made headlines with their creative nude presentation of posters.
Here is the list of the actors who went nude for their movie posters.
Aamir Khan in "PK"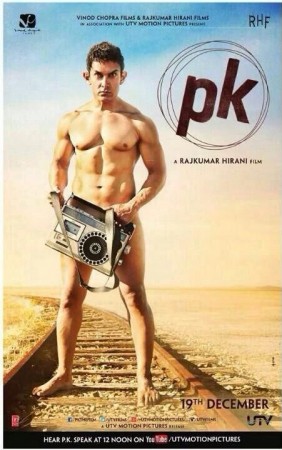 "PK", directed by Rajkumar Hirani, is yet to be released but landed into controversy because of its poster. It shows Aamir Khan standing nude on a railway track covering his front with a stereo.
Surveen Chawla in "Hate Story 2"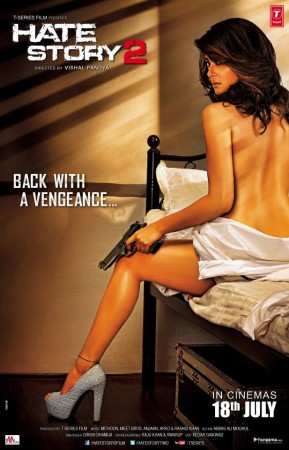 "Hate Story 2" failed to entertain the audience and didn't go well in the Box Office. But the movie poster surely grabbed the attention of the public. The poster shows actress Surveen Chawla sitting on a bed showing her uncovered back. The sizzling poster raised many eyebrows to its release but all the excitement went down after watching the movie.
Sunny Leone in "Ragini MMS 2" and "Jism 2"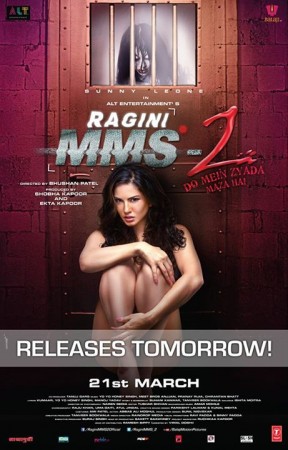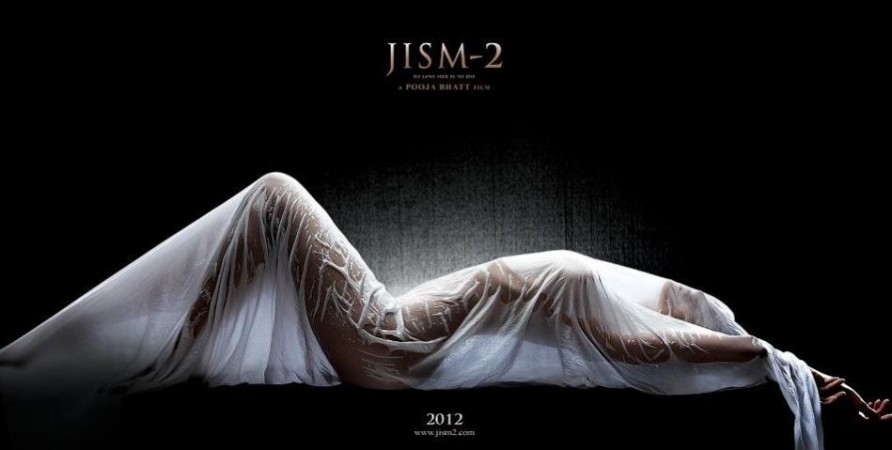 The "Baby Doll" of Bollywood has hit headlines with her film's posters twice in a row. Sunny Leone, who did her debut in "Jism 2" (2012), became famous even before the release due to its nude poster. The hot beauty also went nude in the poster of "Ragini MMS 2" (2014).
Rajkummar Rao in "Shahid"
"Shahid", released in 2013, is based on the assassination of a lawyer and human right activist Shahid Azmi. The movie, starring Rajkummar Rao, was a commercial success in the Box Office and Rao also received appreciation for his performance in the film. The movie poster of it portrayed naked Rao sitting cross legged on the floor.
Poonam Pandey in "Nasha"
Poonam Pandey is always in search of ways to shed clothes and land in controversies. She went naked in her film poster of "Nasha" (2013) and grabbed the attention of viewers. The film got mixed response and didn't grow much in the Box Office.
Kareena Kapoor in "Kurbaan"
Karan Johar's film "Kurbaan" ran into controversy before its release due to its movie poster. In the poster, Kareena Kapoor Khan stood showing her uncovered back with her husband Saif Ali Khan. It triggered fire all over by a local political party.
Udita Goswami in "Paap" and "Zeher"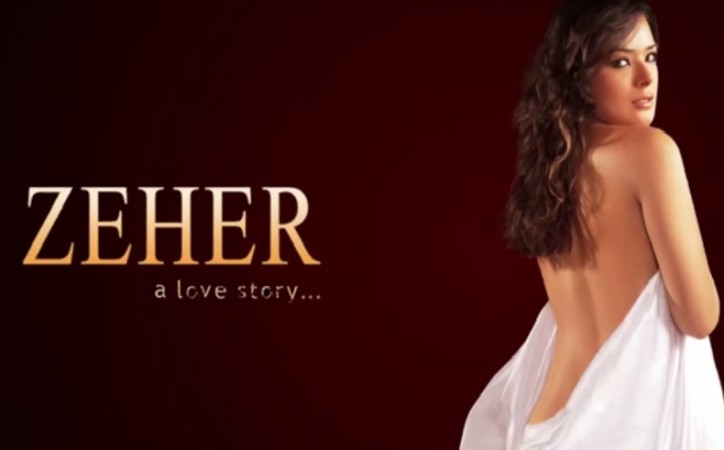 "Paap" (2004), starring Udita Goswami and John Abraham, did not do any wonders in the box office with its nude poster. Goswami again came with similar film poster in "Zeher" the next year as well.
Neha Dhupia in "Julie"

Neha Dhupia starrer "Julie" became talk of the town with the film poster. It showed Dhupia lying on bed and showing her nude back. The actress landed into controversy for her skin show but the movie didn't do well in the Box Office.