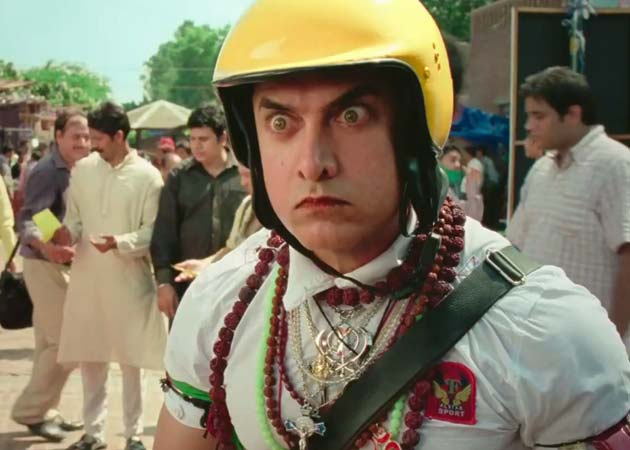 Aamir Khan's latest release "PK" has been garnering overwhelming responses from the viewers since it hit theatres on 19 December.
And with the success of the film, the makers are reportedly planning to make a sequel to it.
"PK" director Rajkumar Hirani, who is currently working on the biopic based on Sanjay Dutt, is said to be in talks for the sequel. However, if the sequel comes up it will only be made after the release of Dutt's biopic, considering the ample amount of efforts the director puts in scripting his films.
"Rajkumar Hirani is a kind of a filmmaker who gives maximum time scripting his film. Yes, talks are certainly on making a sequel to PK but, it's too early to confirm anything at the moment. Raju is currently busy with his biopic based on Sanjay Dutt and he is a kind of a director who takes his own time to finish his films. If at all a sequel to PK is made it will be made only after Sanjay Dutt's biopic film," a source told Koimoi.
Meanwhile Khan, who is elated with the positive response from the viewers, when asked if there would be a sequel to "PK" told NDTV: "Let's see. You all have to ask Raju Hirani if he is interested in making a sequel. If they make it, it's good. I would like to do it."
"PK" towards the end has Ranbir Kapoor, who gives a hint that the film may have a sequel. And speaking about the film's climax, Mr.perfectionist told the daily: "May be, Rajkumar Hirani is thinking of getting both Ranbir and me in the sequel."
"PK" also features Anushka Sharma, Sushant Singh Rajput, Saurabh Shukla, Boman Irani and Dutt in pivotal roles.