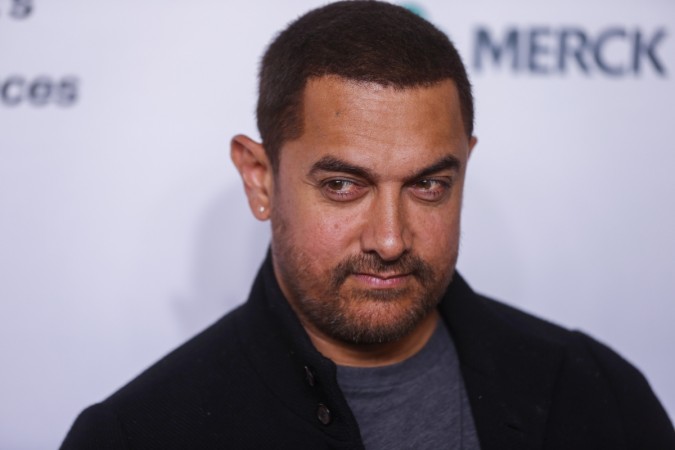 Aamir Khan, who has apparently worked very hard for his upcoming movie "Dangal," fears he may die while shooting a film. He is afraid that if something happens to him during the shooting period, the movie might be shelved.
The actor said that this fear of dying or getting seriously injured half-way through a movie always haunts him. He also said that he generally leaves a note for his director, suggesting him certain points in case he dies before the shoot is completed.
"I am always scared a film won't turn out the way we want. I stress over small things, like something in the schedule going for a toss. And I always have this worry, 'What if I die? What if I get injured really badly when the whole film is dependent on me?' so typically, towards the end of a shoot, I write a note to people around me that says, 'If I die, these are the things I want ideally to happen,' whether it's creative or connected to the release," Aamir told GQ magazine in an interview.
The "PK" actor said that he had asked "Dangal" director Nitesh Tiwari to cast someone like Varun Dhawan, Shahid Kapoor, Ranbir Kapoor or Ranveer Singh should something happen to him during the shooting of the film. "Anything can happen, life is unpredictable. So for 'Dangal,' with these five months off between shoots, I told Nitesh, 'If anything happens to me, everything is still on. You just have to cast a younger Mahavir and you will still have the film.' Varun, Shahid, any actor would like to do it. Ranveer, maybe Ranbir," said Mr. Perfectionist.
The actor is currently busy shooting for the second schedule of the film. "Dangal" is a biopic on former wrestler Mahavir Singh Phogat. While Aamir will play the lead character, Sakshi Tanwar will be seen as his on-screen wife and two newcomers, Fatima Sana Shaikh and Sanya Malhotra will appear as his on-screen daughters. The film is slated to be released on Dec. 23.