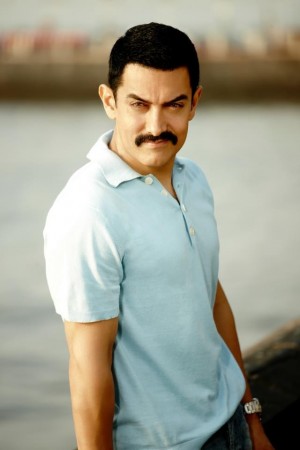 Bollywood actor Aamir Khan has beaten buddy Salman Khan and arch rival Shah Rukh Khan to an endorsement deal worth ₹88 crore.
According to recent reports, Aamir charged a whooping amount of ₹88 crore for endorsing a brand. While Shah Rukh and Salman are rumored to be charging handsome amounts for singing an endorsement deal, Aamir's recent fee has surpassed both of their own charges.
Confirming that the actor charged a hefty fee an insider said, "After Aamir ended his contract for his previous commercial brand endorsements during the shoot of his TV show with a social message, this is the first ad he has done for a commercial brand. He is careful about choosing endorsements and when the company offered him the deal, he took his own time to sign it. After the initial talks, he quoted a huge amount of ₹88 crore," Mid-Day reported.
"Aamir's fee appears to be mindboggling but the brand wanted to shoot a series of ads with him. They were looking forward to a change in their strategy and hence agreed to rope in Aamir even at such a high cost. They are eagerly waiting to see if the sales figures have shown growth after the actor came on board," the insider added.
Although report of the Aamir's fee has been doing rounds for a while, neither Aamir nor the brand's spokesperson have made any comments on the same.
Others celebrities in the industry who charge hefty amount for brand endorsements include Kareena Kapoor who reportedly charged ₹10 crore for endorsing a Delhi-based construction company. Katrina Kaif and Ranbir Kapoor each charged ₹8 crore for promoting a paint ad and a soft drink brand, respectively.