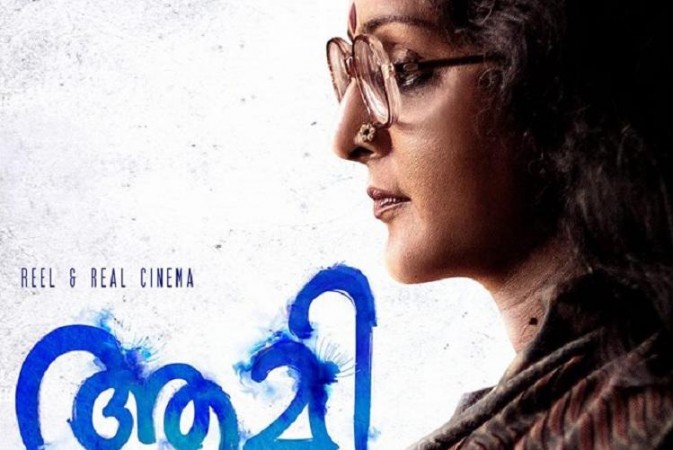 After going through a lot of issues, Manju Warrier's Aami is seeing the light of the day on Friday, February 9. It is the biopic of Kerala's iconic writer Kamala Surayya, who was also known as Madhavikutty.
Ace filmmaker Kamal aka Kamaluddin Mohammed Majeed has penned the screenplay and directed the movie, which also has Murali Gopy, Anoop Menon, Tovino Thomas, Rahul Madhav, Vinaya Prasad and Adil Ibrahim, besides others, in the cast.
Bijibal, M Jayachandran and Taufiq Qureshi have handled the music department, while Madhu Neelakandan has edited the flick. A Sreekar Prasad is the editor.
The movie touches the life and times of Kamala Surayya, with the director bringing in fictional elements to make it a commercial entertainer.
Kamala Surayya wrote on diverse topics – from women's issues to politics to child care. She was a fierce advocate of feminism and fought oppression all through her life. Her bold and honest writing ruffled quite a few feathers.
She converted to Islam at the age of 65 and changed her name from Kamala Das to Kamala Surayya.
As for the movie based on her life and starring Manju Warrier, a petition was filed in the Kerala High Court seeking a ban on it because it allegedly promotes controversial Love Jihad. The court refused to stay its release.
Reviews:
The Malayalam movie has generated a lot of buzz. Will it live up to the viewers' expectations?
Martin N Joseph: #Aami - Brilliant biopic with a wonderful performance from @themanjuwarrier. Slow screenplay and 2 hours 50 minutes length is a little let down. Overall a good experience. Loved it.
#Aami - Decent first half with wonderful performance from @themanjuwarrier !! ❤ Nostalgia and the historical part worked really well. Massive performance from @muraligopy too. Loved the visuals from Madhu Neelakandan & good bgm too.
Forum Reelz:
A Movie Driven By A Good Performance From @themanjuwarrier ✌️
Screenplay Was Too Slow Which Let The Movie Down
Too Lengthy Made It Boring At Times , Had A Good Plot Which Could Have Been Made Better ✌️
Overall An Above Average Movie
#Aami :
Interval : A Lengthy Slow First Half With Good Performance From @themanjuwarrier ✌️
BGM Good
Nothing Much Interesting In First Half
Should Have Trimmed It's Duration
Overall An Average First Half ✌️