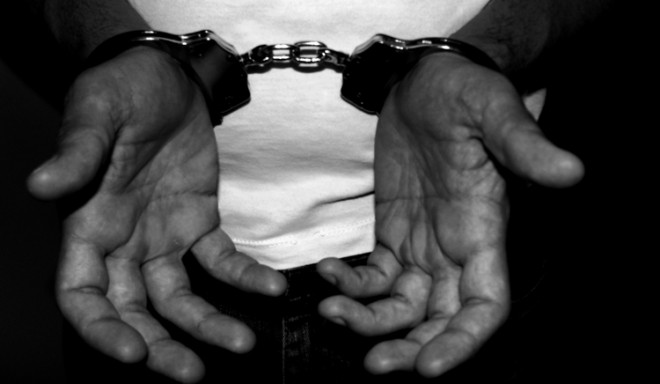 Aam Aadmi Party MLA Naresh Yadav was arrested by Punjab Police on Sunday night in connection with the alleged Quran desecration case in Malerkotla on June 24. He has been sent to police custody for two days by the Malerkotla court.
An arrest warrant against Yadav was obtained from Malerkotla court following which a team of Punjab Police was sent to Delhi to arrest him.
"We arrested AAP MLA Naresh Yadav from his house in Delhi. He will be produced in a Malerkotla court on Monday," Paramraj Singh Umra Nangal, the Punjab Police Inspector General (Patiala Zone), was quoted by Press Trust of India as saying.
Yadav has been booked under the following sections of the Indian Penal Code -- 109 (punishment for abetment if the act abetted is committed in consequence and where no express provision is made for its punishment), 153A (promoting enmity between different groups on grounds of religion, race, place of birth, etc. and doing acts prejudicial to maintenance of harmony), 295 (injury or defiling place of worship with an intent to insult the religion of any class).
He was charged after Vijay Kumar, one of the accused in the case, claimed that he had committed the crime on the orders of Yadav who had offered him a crore to carry out the task.
According to Kumar, Yadav had ordered him to tear the pages of the Quran and throw them near a drain. He allegedly wanted to ignite communal tension in the state of Punjab so that AAP could get maximum votes.
However, Yadav rubbished all allegations against him. "When I had told police that I was available for questioning any time then why I am being arrested," the MLA said, while calling the police action a "conspiracy" against him. Yadav also added that an "RSS man" was the reason the police had obtained a warrant against him.
Meanwhile, another AAP MLA, Amanatullah Khan, was also arrested yesterday on charges of threatening a woman with rape when she had gone to his residence to complain against the frequent power cuts in her locality.
Eleven AAP MLAs have been arrested so far by the police.