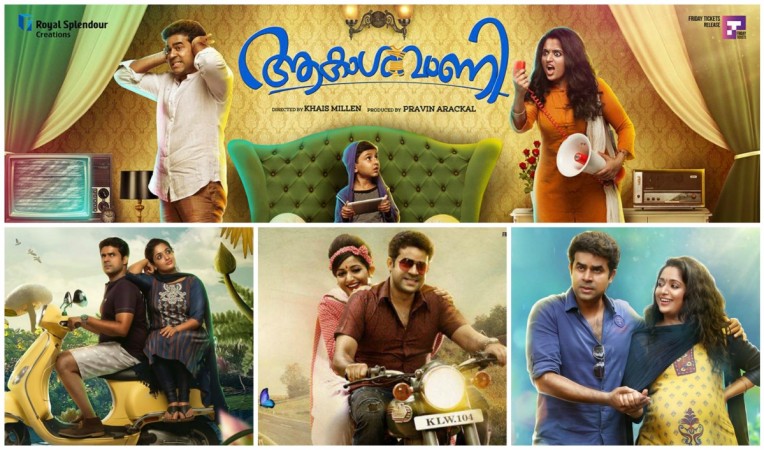 Kavya Madhavan and Vijay Babu's "AakashVani" (AkashVani) released Feb. 19, has been receiving mixed reviews from critics and audience. While many call it an enjoyable family entertainer, the debut directorial venture of Khais Millen is also said to have a weak script.
Plot
Vijay plays the role of Aakash, who heads a construction company and Kavya (Vani) works as the head of a news channel. The arguments and disagreements the couple have after their marriage is the main theme of the film as seen in its trailer. Lalu Alex plays as Aakash's controlling father-in-law. The movie also has Saiju Kurup and Sreejith Ravi as well as Lijo Jose Pellissery and Sandra Thomas in cameos.
"AakashVani" is scripted by Vinod and Vinod and cinematography is handled by Indrajith. While Anil Gopalan has composed the music, Rahul Subrahmanian has done the background score of the film, produced by Praveen Arackal under the banner of Royal Splendour Creations.
Check out critics review on "AakashVani" here:
"Aakashvani is a screenplay that definitely needs serious rework in my opinion. Soaked in almost unbearable melodrama, the movie is exhausting even with a less than two hour long duration. With preaches and theatrical love in every frame, Aakashvani is way too dramatic. Vijay Babu at certain emotional sequences fails to be that caring husband. Kavya Madhavan sort of repeats her style of showing all those emotions. While Lalu Alex failed to get out of that drama zone with performance, Saiju Kurupu and Sreejith Ravi delivered impressive performances. Lijo Jose Pellissery is definitely a promising actor."
"While the film tries to get the idea across that people have their reasons to want to do different things in life, the thought is marred by the many challenges that it puts forth, the foremost being sitting through it, without ambling into sensible pastures."
"Aakashvani, seen through the eyes of a mosquito, is really a clear portrait of the nuclear families where both the parents are working; the kid is in the hostel and an insisted silence in the family surroundings. Khais Millen has succeeded in making the concept beautifully and the return of Kavya Madhavan in a wonderful way."