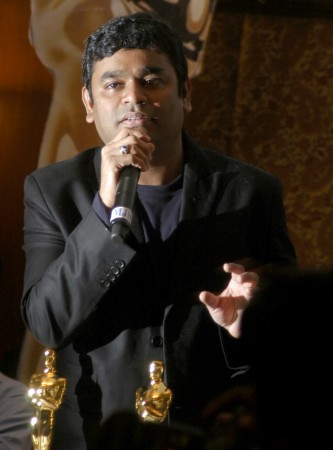 Music Maestro A R Rahman is gearing up for a series of four concerts in India in October after a gap of 20 years.
The tour, which has been titled 'RahmanIshq', will be held in Kolkata, Visakhapatnam, Jaipur and Ahmedabad. An international concert will also be held at the All Phones Arena in Sydney, Australia, on 24 August.
Rahman announced his plans for the tour in a press conference held in Mumbai on Monday.
The tour will kick off at Salt Lake Stadium in Kolkata on 1 October. The second concert will be held at the Indira Priyadarshini Stadium in Vishakhapatnam on 12 October, followed by a concert at Bhawani Niketan Education Trust, Jaipur, on 20 October. Rahman will wrap up with the final show at Ahmedabad's Sardar Patel Stadium on 27 October.
Speaking about 'RahmanIshq' Rahman said, "It will be an experience of music, great production, joy and fun," IANS reported.
Revealing the reason behind choosing the venue and excluding metropolitan cities like Delhi and Mumbai for the concert, Rahman said, "I always wanted to go to cities you usually don't think of. You generally think of Delhi, Mumbai...the idea was to meet fans in these cities".
The Oscar winner music composer added that this was the right time for the concert. "Everything has a right time. It is so good that this is happening now. Three years back I didn't even know my future," Rahman said.
Apart from Rahman, singers like Javed Ali, Neeti Mohan, Shweta Pandit, Harshdeep Kaur and a few others will also be a part of the concert. The singers had joined Rahman though video conferencing of the press meets held simultaneously in Ahmedabad and Kolkata.